Why Wall Street, And The Economy, Needs A Robust IPO Market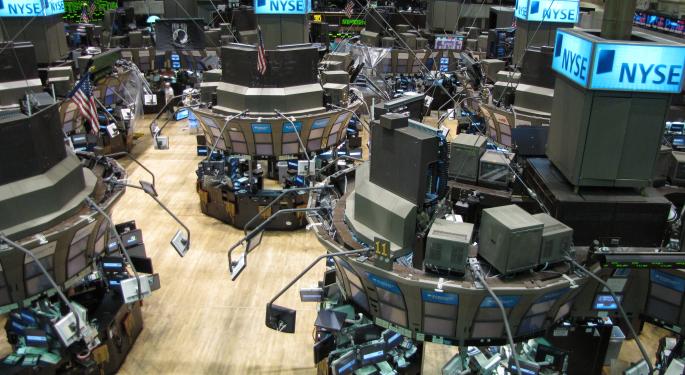 As the halfway point of 2017 approaches, the year has already seen some high profile IPOs, including Canada Goose Holdings Inc. Subordinate Voting Shares (NYSE: GOOS), Yext Inc (NYSE: YEXT) and J. Jill Inc (NYSE: JILL).
The biggest and most anticipated certainly was Snap Inc (NYSE: SNAP), which will report its first earnings report as a public company on Wednesday.
The SEC will hold a forum on Wednesday at NYU to talk about reviving the IPO market, which has seen fewer offerings in the past few years. IPOs are not just about finding good investments to trade in and out of before they mature in the market, they are also an important element of a thriving economy.
Notable 2017 IPOs Performance YTD
Canada Goose Holdings Inc: 0.58 percent.
J. Jill Inc: 3.74 percent.
Yext Inc: 3.5 percent.
Snap Inc: -5.27 percent.
The number of public companies in the market has actually declined over the past two decades. According to an LA Times Report, there were 9,1113 public companies in the U.S. in 1997. By the end of 2016, there were less than 6,000.
The SEC will discuss what the consequences are of a slowing IPO market has on investors and the economy.
"IPOs can play a critical role in fostering long-term economic growth, but as we see less and less companies taking advantage of the public markets, we could be missing important opportunities," said Acting Chairman Michael Piwowar. "We are excited to collaborate with NYU in this event focused on the potential causes of the current state of the U.S. IPO market, as well as possible solutions to IPO decline driven by the needs of market participants."
Related Links:
Snap Inc Suffering From Sour Sentiment Heading Into First Public Earnings Report
Deutsche Bank Confident That J Jill Will Outperform Specialty Apparel Peers
View Comments and Join the Discussion!
Posted-In: Earnings News Education Previews IPOs Movers Trading Ideas General Best of Benzinga