Callaway Golf Trumps Estimates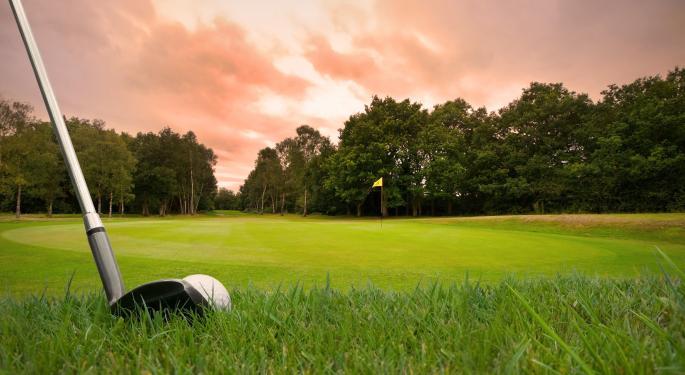 While the golf industry has certainly seen its troubles recently, with declining trends in the industry, Callaway Golf Co (NYSE: ELY) powered through the turmoil delivering impressive earnings results.
Callaway Golf released its Q2 earnings on Wednesday, with EPS coming in at $0.36, trumping analysts estimates by $0.06. Revenue also beat estimates by $3.3 million, at $245.5 million – a 6.5 percent increase year-over-year.
In the US, revenues were up 4.3% despite "soft conditions," according to Callaway CEO Chip Brewer. Japan growth for the company was exceptional, up over 10 percent on a currency neutral basis.
Callaway is now the No. 2 ball in golf, gaining traction on Titleist who has been the undisputed leader for decades.
Callaway, the only publicly traded golf company, will now have some competition in the market, as Titleist announced its own IPO.
Callaway's stock is up nearly 24 percent in the past year. It recently traded at $10.38, down about 0.5 percent on the day.
View Comments and Join the Discussion!