JPMorgan Shares Up After Q2 Beat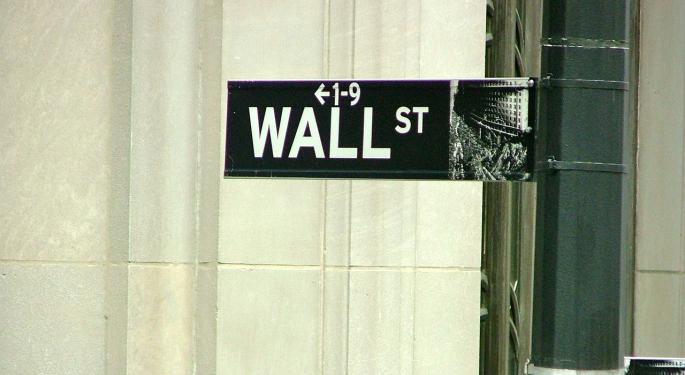 JPMorgan Chase & Co. (NYSE: JPM) net income fell by 1 percent on a year-over-year basis, but it topped analysts' estimations convincingly by $0.12 a share. On a managed basis, its net revenue advanced 2.5 percent.
JPMorgan reported net income of $6.2 billion, down one percent from $6.29 billion in the year-ago quarter. On a per share basis, the company earned $1.55 compared to $1.54 in the corresponding period last year. Street analysts predicted the company to earn $1.43 a share. The highest estimation among the analysts was $1.54 a share.
The company disclosed net revenue of $24.4 billion on a managed basis, up 2.5 percent from $23.8 billion in the previous year quarter. On a reported basis, net revenue grew 2.7 percent to $25.2 billion from $24.5 billion in the year earlier period.
JPMorgan's Chairman and CEO, Jamie Dimon, commented, "JPMorgan Chase continued to perform well in all of our major businesses. We saw strong underlying performance with record consumer deposits (up 10%), credit card sales volume (up 8%), merchant processing volume (up 13%) and broad core loan growth (up 16%) - particularly in mortgage and commercial real estate. Outside of energy, both wholesale and consumer credit quality remained very good."
Dimon continued, "And throughout the recent uncertainty and turbulence in the markets, we continued to be there for our clients - solid and steadfast to meet their needs, execute their transactions and provide liquidity."
He concluded, "We were also pleased to increase capital return in the quarter and to receive a non-objection from the Federal Reserve for our new capital distribution plan that includes a meaningful increase in our equity buyback program. Overall, our performance reflected the strength of our balance sheet and our ability to invest in the future of our company. We will continue to be a source of strength for our clients, communities, governments and markets around the world."
The company's average core loans advanced 23 percent driven by 10 percent increase in average deposits. The number of customers using mobile grew 18 percent on year-over-year basis. While credit card sales volume was up by 8 percent, its merchant processing volume grew 13 percent in the June quarter.
JPMorgan allocated more provision for credit losses at $235 million than $50 million recorded in the year-ago quarter.
Posted-In: Earnings News General Best of Benzinga
View Comments and Join the Discussion!