#PreMarket Primer: Wednesday, November 12: Banks Fined More Than $3 Billion For Role In Forex Manipulation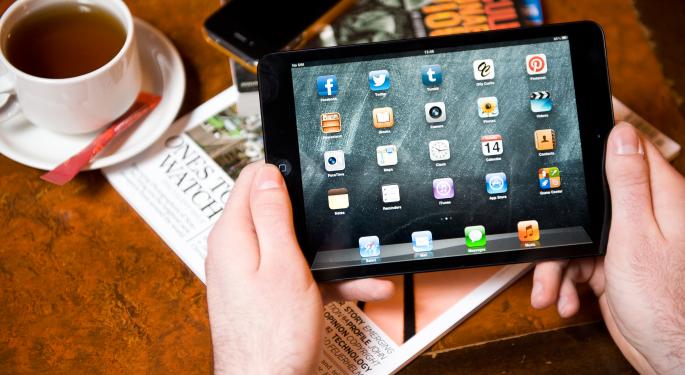 On Wednesday, a Federal probe into the role big banks played in a forex manipulation scheme resulted in huge fines for UBS AG (NYSE: UBS), HSBC Holdings plc (NYSE: HSBC), the Royal Bank of Scotland Group PLC (NYSE: RBS), JPMorgan Chase & Co. (NYSE: JPM) and Citigroup Inc (NYSE: C).
The banks will pay penalties totaling more than $3 billion because their traders worked together to manipulate foreign exchange rates. Using chat rooms and code names, traders from each bank shared confidential information detailing client orders through October 2013.
While CNBC and Reuters are reporting that the fines total $3.4 billion, The Wall Street Journal reported the number at $3.3 billion and USA Today is saying it's $3.2 billion.
In news around the markets:
Apple Heads To Class-Action Lawsuit For Blocked Texts
Apple Inc. (NASDAQ: AAPL) is heading into a class-action lawsuit for an unspecified amount of damages after one user claimed that the company did not disclose that it would block incoming messages if the customer switched to an android device. Plaintiff Adrienne Moore said that when she changed from an iPhone to the Samsung Galaxy S5, message blocking kept her from receiving texts from other Apple users. Apple responded saying that it had never claimed that iMessages would know when consumers had switched and was not responsible for the technology not meeting customer expectations.
Yahoo Shareholders Seek Merger With AOL
Reuters reported that two of Yahoo! Inc.'s (NASDAQ: YHOO) largest shareholders have approached AOL, Inc. (NYSE: AOL) CEO Tim Armstrong asking him to consider a merger. Many Yahoo shareholders have been unhappy with the company's efforts to revive the brand and believe that Armstrong has what it takes to drive the business in the right direction. Though there are rumors that Armstrong has been receptive, there have been no formal talks between the two companies.
Clashes Continue In Ukraine Despite Ceasefire
Despite a ceasefire agreement, the fighting in eastern Ukraine's Donetsk region raged on this week as rebel fighters fought for control of the region's airport. Although the building has mostly been destroyed, Ukrainian nationalist forces are adamant about maintaining control of the structure. Accusations that Russia is behind the influx of troops and arms on the rebel side continued to fly as the fighting escalated. E.U. foreign ministers are set to meet next week to discuss the possibility of further sanctions against Russia.
Wal-Mart Extends Black Friday Sales To Full Week
With the holiday shopping season on the horizon, large retailers are looking for ways to attract consumers and spur spending. Wal-Mart Stores, Inc. (NYSE: WMT) is setting itself apart this year by spreading its "Black Friday" sales over a period of five days. The discount chain is also planning to offer deeply discounted products online to cater to those who are not interested in braving the crowds.
Asian Markets
Asian markets were mostly higher. The NIKKEI was up 0.43 percent, the KOSPI rose 0.22 percent, the Hang Seng index gained 0.55 percent, and China's Shanghai and Shenzhen composites gained 1.00 percent and 1.51 percent, respectively.
European Markets
Europe's markets were down across the board; the FTSE lost 0.39 percent, the STOXX 600 was down 0.61 percent, the Dax lost 0.93 percent and the CAC 40 was down 0.72 percent.
Energy futures were lower. Brent futures lost 0.73 percent and WTI futures were down 0.76 percent. Gold gained 0.09 percent, but silver was down 0.08 percent. Industrial metals were mostly higher with the exception of copper, which lost 0.23 percent. Aluminum was up 0.47 percent, zinc gained 1.09 percent and tin rose 0.72 percent.
The euro remained depressed on Wednesday, down 0.10 percent against the dollar, 0.22 percent against the pound and 0.49 percent against the yen. The dollar also lost ground against the yen, down 0.34 percent, but gained 0.13 percent against the franc and 0.14 percent against the Australian dollar.
Earnings
Notable reports released on Tuesday included:
Stocks moving in the #PreMarket included:
Notable releases expected on Wednesday include:
Economics
Notable economic releases expected on Wednesday include the British unemployment rate, eurozone industrial production and U.S. oil inventory data.
For a recap of Tuesday's market action, click here.
Tune in to Benzinga's #PreMarket info show with Tim Seymour, Fari Hamzei & Jesse Clem here.
Posted-In: AOL Inc.Earnings News Commodities Forex Pre-Market Outlook Markets Movers
View Comments and Join the Discussion!