#PreMarket Primer: Tuesday, November 4: Europe's Recovery Delayed, Forecasts Trimmed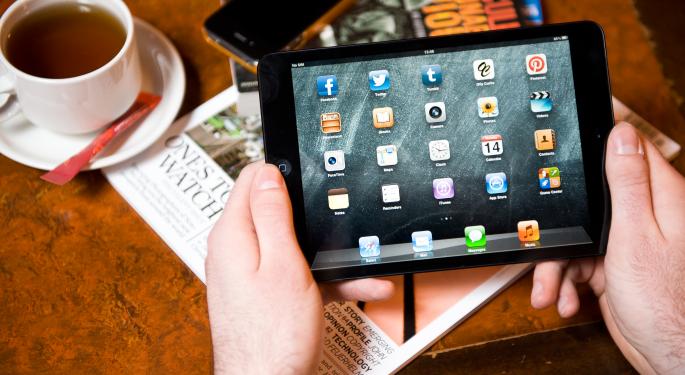 On Tuesday, the European Commission trimmed its growth forecasts for the eurozone, saying that geopolitical tension and falling investment in the region were weighing on the bloc's recovery.
The commission said it is expecting the eurozone's economy to grow just 0.8 percent in 2014, a departure from its previously optimistic 1.2 percent forecast. Forecasts for next year's GDP growth were also trimmed from 1.7 percent to 1.1 percent, and inflation is expected to remain below the European Central Bank's 2 percent target through 2015.
The dismal report was largely attributed to slow growth in the bloc's largest economies, Germany and France. Both nations have seen slowdowns this year, and with southern nations still struggling to exit their bailout programs gracefully, the eurozone economy has been on shaky ground.
In news around the markets:
Alibaba Releases First Quarterly Earnings Report
Investors eagerly awaited Alibaba Group Holding Ltd's (NYSE: BABA) first quarterly earnings report, which came out on Tuesday morning. The company reported EPS of $0.45 on revenue of $2.74 billion, which beat analyst estimates of $2.61 billion in revenue. Alibaba had a record-breaking IPO, which raised $25 billion. It's one of the largest companies in the Chinese market, but critics say the firm's corporate structure gives its executives too much power and that the slowdown in China could take a large toll on the company's revenue.
U.S. Reports Positive Manufacturing Numbers
U.S. manufacturing PMI figures unexpectedly soared to 59.0 in October from 56.6 in September, as new orders surged and production increased to its highest level in 10 years. The figures stood in stark contrast to those in Europe, proving that the U.S. economy is continuing to improve despite a slowdown in the rest of the world. Many are worried that problems in Europe and China will eventually drag down U.S. progress, but October's manufacturing figures showed that the U.S. recovery is on solid ground for the moment.
Saudi Arabia Adjusts Oil Prices For Different Regions
Oil prices fell sharply on Monday after OPEC producer Saudi Arabia cut its oil prices in an effort to gain market share in an oversupplied market. The nation's cuts weren't global though. Instead, Saudi Arabian oil was only discounted in the U.S., indicating that Saudi Arabian policymakers are focused on maintaining their position as a supplier amid the American shale oil boom. On the contrary, Saudi oil prices for Asia and Europe were increased.
JPMorgan Under Investigation By Justice Department
JPMorgan Chase & Co. (NYSE: JPM) is undergoing a justice department probe focused on the company's foreign-exchange trading. In a regulatory filing released on Monday, the bank said its legal costs could increase by $1.3 billion in light of this new investigation and said that it has been fully cooperating with investigators.
Asian Markets
Asian markets were mixed. The NIKKEI was up 2.73 percent and the Shanghai composite gained 0.03 percent. However the KOSPI lost 0.91 percent, the Shenzhen composite was down 0.41 percent and the Hang Seng index fell 0.29 percent.
European Markets
European markets were lower. The FTSE lost 0.30 percent, the STOXX 600 was down 0.31 percent, the DAX fell 0.18 percent, and the CAC 40 was down 0.53 percent.
Energy futures were also lower. Brent futures lost 2.72 percent and WTI futures were down 3.03 percent. Gold and silver fell 0.20 percent and 0.96 percent, respectively, and industrial metals were also higher. Copper gained 0.02 percent, aluminum was up 1.52 percent, zinc gained 0.17 percent and tin was up 0.46 percent.
The dollar lost some of its momentum on Tuesday, falling 0.61 percent against the yen, 0.18 percent against the pound and 0.69 percent against the Australian dollar. The euro rose modestly, up 0.15 percent against the pound and 0.33 percent against the dollar, but the common currency lost 0.27 percent against the yen.
Earnings
Notable reports released on Monday included:
Stocks moving in the #PreMarket included:
Notable releases expected on Tuesday include:
Economics
More PMI data is due out on Tuesday's economic calendar with services PMI from China, manufacturing PMI from Hong Kong and Singapore and construction PMI from the U.K. Other notable economic releases will include the Canadian trade balance and U.S. new orders.
For a recap of Monday's market action, click here.
Tune in to Benzinga's #PreMarket info show with Andrew Keene, Nate Tobik & Nic Chahine here.
Posted-In: Earnings News Commodities Previews Forex Pre-Market Outlook Markets Trading Ideas
View Comments and Join the Discussion!