Profit from More Bad News in Housing with Stocks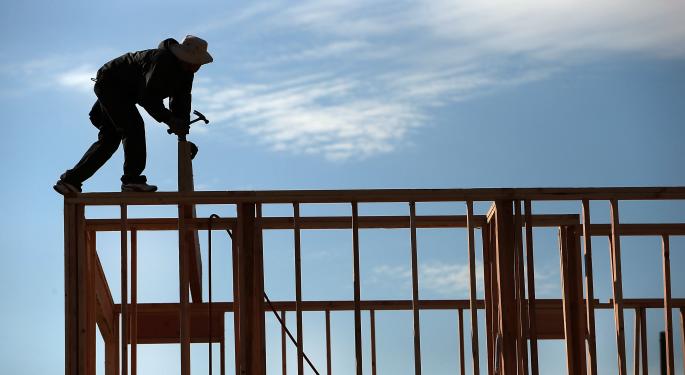 In a recent article on this site, "Buy Stocks That Profit from Real Estate, not Rental Properties," it was detailed how equities like Home Depot (NYSE: HD), Lowe's (NYSE: LOW) and Union Pacific (NYSE: UNP) that profit from housing are better investments than buying a rental property. A major factor is the weakness in the housing market.
The recent layoffs from Wells Fargo (NYSE: WFC) in its mortgage business provides further proof.Wells Fargo is the nation's largest mortgage lender.
It is considered by many to have excellent management: Warren Buffett is a major shareholder. It just reported strong earnings: But the big news from Wells Fargo this week is that it is laying off 925 workers in its mortgage department. Since July, there has been 6,200 jobs cut in mortgage business, due to a drop in refinancing activity. More are expected.
Businesses that have prospered from the housing recovery have done so because of low interest rates, not consumer demand.
The low interest rates have led many to refinance. That has also resulted in institutional investors being able to borrow cheaply to buy houses and other properties. But it has not resulted in individuals buying, as the number of renters in America is rising.
Publicly traded real estate investment trusts (REITs) that manage single-family homes that are rented out have performed very poorly. Silver Bay Trust (NYSE: SBY), American Homes 4 Rent (NYSE: AMH) and American Residential Properties (NYSE: ARPI) are all down. When tenants leave and maintenance costs go up, as will inevitably happen, these REITs will suffer even more.
Having a property sit vacant for just one month can easily wipe out the profits from it for a year. It is difficult to see how these REITs will generate the cash flow to pay the dividends that attract investors to this sector. The market feels bearish, as evinced by the stock prices declining.
There is a great blog to read about how weak housing is from a ground level vantage point: http://www.doctorhousingbubble.com/.
Its mission is to "to provide a candid account of what is going on in today's housing market." Many of the articles focus on the housing bubble developing in Southern California (again). A recent post, "Gen Renter: The continuing expansion of renters in the United States. A permanent generational shift," went into how America is developing into a nation of renters, not homeowners.
That is not bullish for the stocks in the housing sector.
If few are buying, there is little demand for mortgage services beyond refinancing. The ones who do buy their own homes are invariably the best tenants, which significantly weakens the rental market. But there will always be a need to maintain and upgrade properties. As a result, Home Depot, Lowe's, Union Pacific and other companies will prosper from a healthy housing market.
View Comments and Join the Discussion!
Posted-In: DoctorHousingBubble.comEarnings Long Ideas News Rumors Economics Federal Reserve Trading Ideas Best of Benzinga