Yahoo Jumping on the Startup Acquisition Bandwagon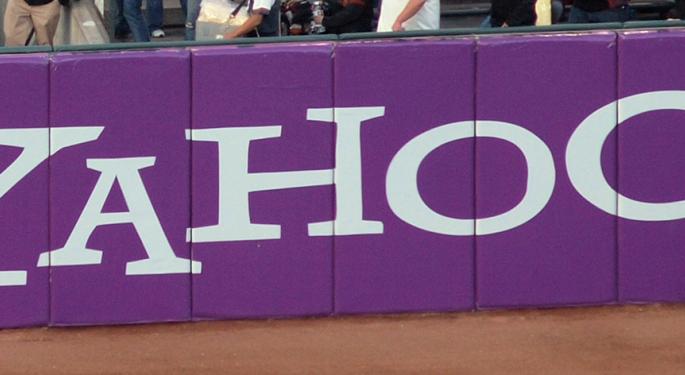 AOL Inc.(NYSE: AOL) has Huffington Post. Google Inc. (NASDAQ: GOOG) has YouTube. Facebook Inc. (NASDAQ: FB) has Instagram.
And now, Yahoo Inc. (NASDAQ: YHOO) is getting a startup of its own as well. The Wall Street Journal reported Sunday that Yahoo's board approved $1.1 billion to acquire Tumblr.
Acquisition of the popular blogging and social networking site is Yahoo CEO, Marissa Mayer's biggest deal since taking over at Yahoo in 2012. It is seen as an image upgrade for an Internet company that has lost some luster in recent years.
Tumblr, founded in 2007, is popular with teens and has 175 employees, according to comScore Inc. (NASDAQ: SCOR),The Wall Street Journal said. The site hosts 108 million blogs sporting 50.7 billion posts, and had 117 million unique users worldwide in March – heady numbers for the advertisers Yahoo hopes to attract.
Tumblr's model, like Facebook's, allows users to follow updates by fellow users. Tumbler, however, uses blogs as the medium of choice, thereby merging online publishing with social media – a unique feature in an industry in which unique features attract an audience.
The upside for Yahoo is obvious – a younger, more "hip" audience, millions of users, and the addition of social media to the company's tool kit. There is also a downside.
Tumblr's Web pages include many that are considered racially insensitive or sexually oriented, making them less attractive to advertisers. In addition, as with many startups, Tumbler has avoided advertising altogether until recently. As a result, any push to increase advertising on the site will like meet resistance from the user base.
On the other hand, Tumblr blogger, John Saroff, a former Google executive, said he believed the company could generate as much as $108 million or more a year in advertising revenue, a respectable revenue stream that Yahoo would certainly welcome.
Tumblr CEO and founder David Karp, who will continue to run the site, sources said, once told the Los Angeles Times he was "pretty opposed to advertising." Ultimately, however, Mayer and Yahoo will likely win out and advertising on Tumblr will increase.
CEO Mayer won't be counting on one acquisition alone. She has already made moves to grow Yahoo's presence on mobile devices by going after partnerships to get Yahoo content preinstalled on Apple' Inc. (NASDAQ: AAPL)'s iPhone and iPad, sources said.
Mayer is also attempting to exchange the current search-advertising partnership with Microsoft Corp. (NASDAQ: MSFT) in favor of a deal with Google or even reviving Yahoo's search technology, according to other people familiar with the matter who spoke with The Wall Street Journal.
As of this writing, Jim Probasco had no position in any mentioned securities.
Posted-In: Earnings News Rumors Financing Topics M&A Events Startups Best of Benzinga
View Comments and Join the Discussion!