Social Media Outlook for Monday July 30 (SHAW, BBY, EXEL, VHC)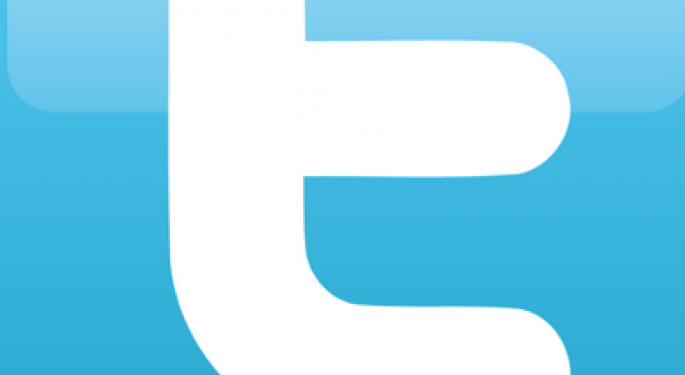 In recent years, traders and investors have increasingly turned to social media to discuss their investments. Now, interested parties can get a scientific look at what is being discussed on a weekly, monthly, and even hourly basis.
Provided by Social Market Analytics, here is the social media outlook for Monday, July 30.
Most Bullish
Shaw Group (NYSE: SHAW) shares traded up about 60% on Monday. CB&I (NYSE: CBI) announced that it has entered into an agreement to acquire Shaw for $3 billion in cash and stock.
Best Buy (NYSE: BBY) traded up about 2% on Monday after it was stated that the CEO, Richard Schulze, has been recruiting executives for a buyout.
Most Bearish
Exelixis (NASDAQ: EXEL) traded up 4.5%. On Monday, the company announced that the FDA has accepted filling for the company's new drug called cabozantinib.
VirnetX Holding (NYSE: VHC) shares were down about 1.5% on Monday, before spiking up 18% later in the session. There were reports that the company would file an updated petition against Apple.
Most Discussed
Apple (NASDAQ: AAPL) traded up about 12% early on Monday. Apple is in court against Samsung today, after the companies accused each other of patent violations.
Facebook (NASDAQ: FB) shares traded up slightly on Monday after hitting all-time lows last week. The company reported earnings that showed slowing growth and did not include an outlook for the future.
Amazon.com (NASDAQ: AMZN) traded down slightly on Monday after reporting earnings last week.
Google (NASDAQ: GOOG) shares were up slightly on Monday. Samsung uses Google's Android operating system in its phones.
OCZ Technology Group (NASDAQ: OCZ) shares traded down about 4.5% on Monday. Last week there were rumors that Seagate Technologies (NASDAQ: STX) was planning to buy the company.
Interested in getting more information about stock trends on social media? Sign up for the Social Market Analytics newsletter on the SMA website.
Posted-In: Earnings Long Ideas M&A News Guidance Short Ideas Rumors Movers & Shakers Best of Benzinga
View Comments and Join the Discussion!