Friday Market Movers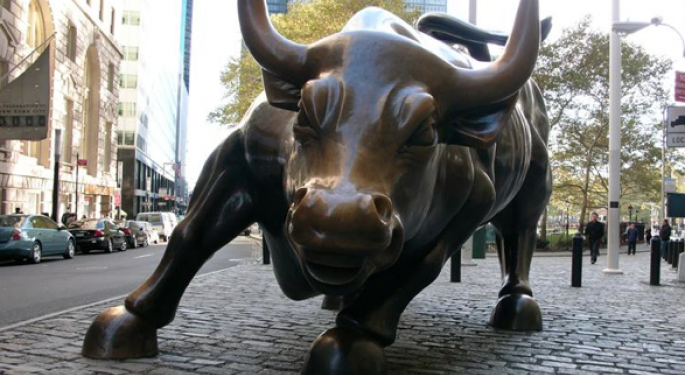 SanDisk Corporation (NASDAQ: SNDK): SanDisc reported second quarter earnings on Thursday that beat Wall Street estimates. The company had revenue of 1.032 billion and non-GAAP earnings of $0.21 per share. Although SanDisk beat analyst estimates, the company's net income from the second quarter of 2012, $51 million, is down in comparison to last year's second quarter's net income of $278 million. The decrease in net income can be attributed to weak sales.
Sanjay Mehrotra, President and Chief Executive Officer of SanDisk, stated, "We delivered second quarter results in line with our forecast, reflecting short-term weakness in our mobile OEM sales, strength in retail, especially in international markets, and growth in our enterprise and client SSD products. I am pleased to report that our SSD revenues achieved 10 percent of second quarter sales with growing adoption of our solutions by major OEMs."
SanDisk traded up about 15 percent on Friday.
Dole Food Company (NYSE: DOLE): Dole Food Company traded up on Friday after reporting second quarter earnings after Thursday's market close. The company's net income fell to $65.5 million, from $83.1 million in the comparable period last year. Although Dole didn't beat analyst estimates on revenue, but beat on earnings per share. The company also announced an update on its strategic review for its business. They announced that is exploring transactions that may include full or partial separation of different sectors.
David A. DeLorenzo, Dole's President and CEO, commented, "We are pleased that our second quarter Adjusted EBITDA was in line with expectations. As anticipated, banana earnings were weaker primarily due to lower pricing in North America. The positive steps we have taken to restructure our European operations have partially offset the impacts of weaker currencies in Europe."
Dole Food Company traded up about 10 percent on Friday.
athenahealth (NASDAQ: ATHN): athenahealth is a provider of cloud-based business service for physician practices. On Thursday, the company announced second quarter earnings that produced 33 percent increase in revenue. Total revenue for the company was $103.5 million, compared to $77.9 million in the same period last year.
Jonathan Bush, Chairman and Chief Executive Officer, stated, "I am very pleased with our execution so far this year and our continued focus on becoming medical care givers most trusted service. Be it confirmation of the Affordable Care Act or the results of our third annual Physician Sentiment Index, all evidence suggests that cloud-based services are on the right side of history."
athenahealth traded up about 9 percent on Friday.
Posted-In: Earnings Long Ideas News Short Ideas Movers & Shakers Management Movers Trading Ideas Best of Benzinga
View Comments and Join the Discussion!