Wednesday's Market Minute: Bonds Don't Need Tapering To Tantrum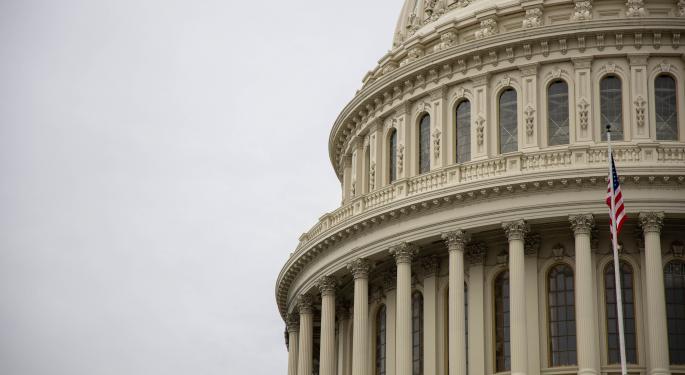 The fact the Fed is not going to fight inflation until it runs hot means we're going to try everything in the policy playbook until we get there. If there is some theoretical way to generate upward price pressure greater than the deflationary forces of demographics and technology, we will find it. Accept this assumption of when, not if, and what follows is a high probability that U.S. Treasuries are on their way to a sort of circular selling vortex that won't stop without direct yield-curve-control via more bond-buying. Bonds won't sell off because the Fed will talk about hiking, in fact, quite the opposite. The Fed has explicitly told us they won't act to contain inflation until we are trending above 2%, at *least*. That's good for economic growth but limits the number of actions by the market's biggest participant, giving investors exploitable asymmetric knowledge. It's like playing poker with someone who can't bluff, except in this case, investors aren't making above-expected gains, they're losing less than they "should" as yields rise.
Bonds have steadily dropped since August without the Fed changing their tune on hikes, so we can assume inflationary prospects cause weakness in Treasuries in this new regime. If we know the Fed is not going to stop inflation, and we've seen that inflation prospects cause yields to rise, and policymakers are not going to stop until they create inflation, why on earth would I hold bonds? Rate hike promises won't be enough because they already haven't been enough to prevent yields from climbing. When it becomes clear we are generating inflation, investors will rightly run for the exits to avoid being the last one out the door. How far the yield can run will depend on where the Fed wants to cap it, but under this premise, bonds should trade closer to inflation expectations, implying real yields are bottoming out. So put tapering off your radar – it's yield-curve control that will have to come next.
Photo by Joshua Sukoff on Unsplash
View Comments and Join the Discussion!
Posted-In: TD AmeritradeNews Bonds Econ #s Economics Federal Reserve Markets