Wednesday's Market Minute: Can Any Stimulus Live Up To The Hype?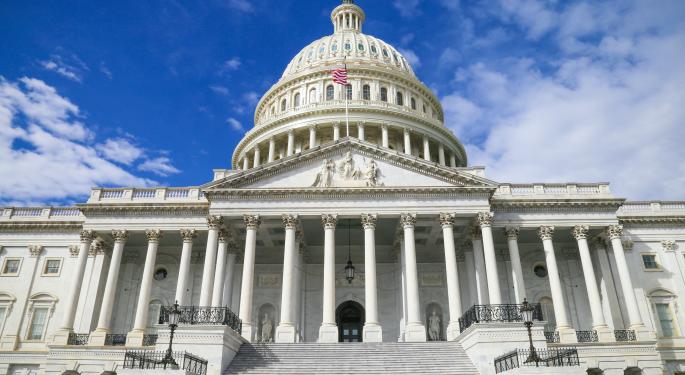 A common thing to say right now is that the stock market needs a fiscal stimulus package to resume its trend higher. The market dynamics since the Sep. 2 top just do not align with this view. Cyclical value stocks have outperformed growth companies, the Russell 2000 is beating the Nasdaq, the 10-year yield is higher, and reopening trades are mostly unchanged. You'd expect something close to the opposite if the weakness in the market was about the economy rolling back over. In fact, technically speaking, it's probably easier to argue that a deal is being priced in.
It's an uncomfortable notion for many – that the stock market could be pricing in a multi-trillion-dollar stimulus and still be below all-time highs – but it makes a good deal of sense. The price of stocks boils down to two things: earnings, and the valuation assigned to those earnings. Gains over the last two years have been almost entirely attributable to valuation expansion. With the Fed on the sidelines, the most obvious catalyst for that expansion is on hold.
Meanwhile, tech's unparalleled growth during this crisis may also soon be losing some of its effect on the market. As the recovery gradually takes hold, the spread between growth offered by tech (accelerated by COVID) versus the economy (destroyed by COVID) will begin to narrow, reducing the risk-reward of being in expensive companies.
A large fiscal impulse to the economy through stimulus would be positive for S&P 500 earnings, but to be net-positive for the market overall, it has to be a big enough catalyst for sectors like banks, consumer cyclicals, and industrial stocks to offset any valuation contraction in tech. How big might that be? Who knows, but the $1.8-$2.2 trillion doesn't seem to be it. And even if it's a shock size, what we've learned over the last few months is that a market geared toward recovery, one in which cyclicals outperform, is one that grinds sideways to lower.
Photo by Louis Velazquez on Unsplash
View Comments and Join the Discussion!
Posted-In: TD AmeritradeNews Economics Federal Reserve