Rocket Mortgage Demo Day Awards Over $1M To Detroit Entrepreneurs; People's Choice Voting Underway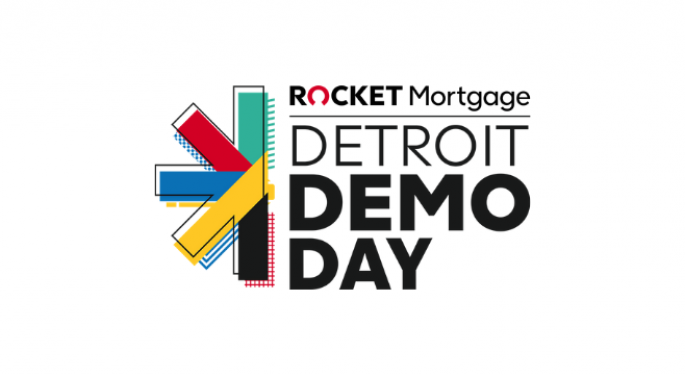 Detroit-based Rocket Companies (NYSE: RKT) announced the winners of its fourth annual entrepreneurship competition — Detroit Demo Day — in partnership with Crain's Detroit Business on Tuesday.
Paralee Boyd, a streamlined salon, is the competition's overall winner, receiving $200,000, while all other finalists received at least a $10,000 grant.
Voting for the remaining prizes — three "People's Choice Award" grants of $25,000 — ends at 11:59 p.m. EST Oct. 25.
What Happened: Rocket Mortgage, a firm built from the ground up by majority shareholder Dan Gilbert, launched its fourth Demo Day, an annual pitch competition that invests in early stage companies as part of an effort to fuel innovation and entrepreneurship in Detroit.
The event will award over $1 million in funding to 17 companies through grants and interest-free loans. Additionally, Rocket will announce three People's Choice awards to the company in each category that receives the most audience votes.
The categories and finalists are as follows:
Start: New businesses and those that have pivoted to meet the needs of the moment.
First Place ($75,000) – Gildform, on-demand jewelry manufacturing.
Second Place ($50,000) – Bea's Detroit, a place to work, eat, shop and celebrate.
Third Place ($30,000) – Pivot Materials, sustainable materials manufacturer.
Grant ($10,000) – Shift_Up, online and in-person learning gym.
Grant ($10,000) – Sfumato Fragrances, fragrance company.
Sustain: Longstanding, community anchor businesses that need funding to recover from the pandemic.
$50,000 Grant – Bon Bon Bon, artisanal chocolate maker.
$50,000 Grant – City Bark, community pet supply shop.
$50,000 Grant – The Kitchen By Cooking With Que, demonstration kitchen and culinary shared space.
$50,000 Grant – Pingree Detroit, socially conscious design and manufacturing house.
$50,000 Grant – Yum Village, Afro-Caribbean restaurant.
$10,000 Grant – Narrow Way Café and Shop, coffee shop.
$10,000 Grant – The Peacock Room, women's boutique.
Build: Businesses with unique models or products that will allow their business to expand in light of the pandemic.
First Place ($200,000) – Paralee Boyd, streamlined salon.
Second Place ($150,000) – Skinphoria, facial bar.
Third Place ($125,000) – Alerje, digital patient engagement platform.
Grant ($10,000) – Monger's Provisions, purveyors of specialty foods.
Grant ($10,000) – RIZZARR – content marketplace for creators.
"Rocket Mortgage Detroit Demo Day has never been more critical than it is this year, and we are proud to deploy needed capital to Detroit's entrepreneurial community," Laura Grannemann, vice president of the Rocket Community Fund, said in a statement.
"Amidst the COVID-19 pandemic, it is imperative that we each support the small businesses that make our community strong, diverse and vibrant so that they can survive and thrive."
Why It Matters: Rocket, alongside the Family of Companies, has invested heavily in philanthropic initiatives and business development in Detroit.
This year's rebranded Demo Day event, which took place at the State Savings Bank in downtown Detroit, reflects the firm's dedication to legacy and impact.
"Like all businesses, we have had to implement client-centered safety protocols to make sure our clients don't just leave feeling great about their hair — but that they leave healthy," Dana White, owner of Demo Day winner Paralee Boyd, said in a statement.
"Thanks to Rocket Mortgage Detroit Demo Day, we can continue supporting our amazing clients and the ever-changing lifestyles they lead, no matter the environment."
To learn more about the Rocket Mortgage Detroit Demo Day, click here.
View Comments and Join the Discussion!
Posted-In: Alerje Bea's Detroit Bon Bon Bon City BarkNews Entrepreneurship Small Business General Best of Benzinga