Wednesday's Market Minute: The Biggest Market Known Is Becoming Less Known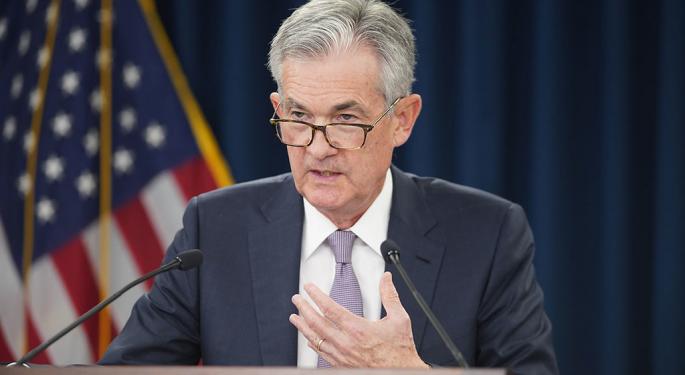 There are certain people who will tell you the Treasury market can't sell off because the Fed doesn't want it to. That should be taken with a very big grain of salt. The same sentiment was rampant throughout 2019 as the Fed was cutting rates during a strong economy – without runaway inflation, yields will only go where the Fed wants, they said. Yet it wasn't long after the Fed signaled it was done cutting rates that Treasuries had the sharpest selloff since the 2016 election, and the worst week for the TLT ETF since its inception.
At the same time, the stock market went through a deep, powerful reversal in leadership that shook sure-thing tech trades out of their tree and blasted momentum-following quant funds. All it took was a little pickup in the economy and the Fed letting off the gas for bond investors to bail. That so many of those investors were on the same side of the trade meant there were a lot of feet headed toward the door in a hurry. Today, Jerome Powell's Fed has promised it will keep rates pinned near zero for a Very Long Time, and has signaled the old inflation goals of the past won't be strongly adhered to. That implies that the risk of a 2019-type selloff is low. True. But a few other important factors are the same.
One, everyone's generally on the same side of the boat again: long bonds and certain they can't move. And most importantly, the gas being applied by the Fed in the form of rate-cuts, stimulus and balance sheet expansion may be waning. With Jackson Hole around the corner, the market appears to be considering the implication of such a let-up, with gold, bitcoin and bonds -- the trades most tied to rates -- getting choppy amid improving economic data ahead of Powell's speech. Last year the market showed us we don't need interest-rate hikes or inflation above 2% inflation for Treasuries to sell off. This time, Powell may have promised zero rates ad infinitum, but promises are made to be broken.
View Comments and Join the Discussion!
Posted-In: TD AmeritradeNews Bonds Treasuries Global Federal Reserve Markets ETFs