What You Need To Know About Joyy, Owner Of TikTok Competitor Likee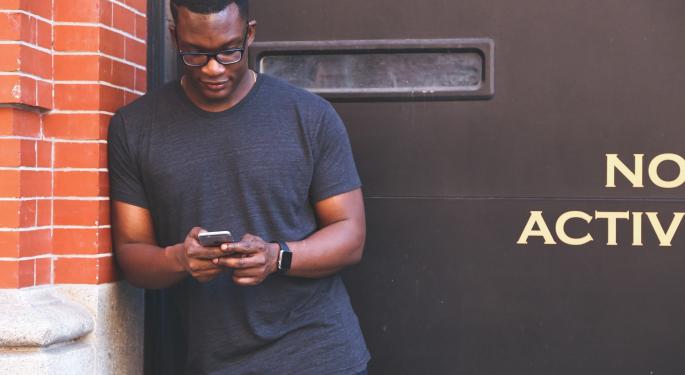 Joyy Inc (NASDAQ: YY) is one of many companies that compete for an audience in the livestreaming space in China and elswhere.
The company, which has seen impressive growth since its 2012 IPO, has seen its stock rise substantially from the $10.95 offering price. The company is the owner of Likee, a competitor to TikTok — which could be a hidden asset.
What You Need to Know: Joyy Inc. operates as a leader in livestreaming, short-form video, social networking, e-commerce, education, and finance with brands like YY Live, Bigo Live, Likee, and HAGO.
The company is also a large shareholder in Huya Inc. (NYSE: HUYA), a company that it spun out several years ago.
Livestreaming is growing rapidly for the company, but it's the short-form video segment to which investors should pay attention. A ban on TikTok by President Donald Trump gives owner ByteDance 90 days to sell off the company's U.S. segment, due to concerns over privacy from a Chinese company controlling data.
Joyy's TikTok Competitor: Singapore-based Likee hit 150 million monthly users worldwide in June. This trails TikTok by a substantial margin, but Likee has several factors working in its favor.
First, the company has not been banned in the United States, which means it could see strong gains if a sale of TikTok's American assets cannot be completed.
Likee allows influencers to easily make money via virtual gifts that fans can give them, a differentiating factor from TikTok, which prioritizes content consumers.
Why It's Important: TikTok has many competitors in the U.S. and globally. Likee is one that has seen substantial growth and could benefit the most from TikTok being permanently blocked in the U.S.
Likee has not been completely free of privacy concerns given its ties to China. The app was banned in India, the largest market for the app, along with TikTok. Joyy is putting emphasis on growing the app in other regions to offset any declines from India. The United States is the second-largest market for Likee, a region that saw over 7 million downloads in July and part of August.
Likee is also growing rapidly in Russia and Indonesia.
On a recent earnings call, Joyy said total monthly active users for Likee had nearly doubled in Russia.
Joyy reported 36% revenue growth in the second quarter, led by the company's Bigo segment, which includes Likee.
The company recorded a total of 457 million monthly active users, an increase of 21%. Likee hit 150.3 million monthly active users for growth of 86.2%.
What's Next: TikTok faces a ticking deadline to sell its United States segment or face a permanent ban.
Aside from its ownership of Likee, Joyy will be in the spotlight thanks to its ownership stake in Huya.
The gaming streamer has been in the news heavily thanks to Tencent Holding Ltd. (Pink: TCEHY) — which owns the largest stake in Huya — wanting to combine with fellow gaming streaming service DouYu International Holdings Inc (NASDAQ: DOYU).
Earlier this month, Joyy transferred 30 million shares of Huya to Tencent for $810 million.
After this deal, Joyy still owned 38,374,463 Huya shares, good for around 16% of the company. This stake is worth nearly $1 billion for Joyy.
Joyy expects revenue growth of 26.7% to 29.9% for the third quarter.
Investors should pay attention to growth in Likee monthly users and the increasing share price of Huya, which could both be major catalysts for Joyy shares.
View Comments and Join the Discussion!
Posted-In: China LikeeNews Politics Global Tech Trading Ideas General Best of Benzinga