Hedge Funds Starting To Tire Of Tech, Dumping Bank Stocks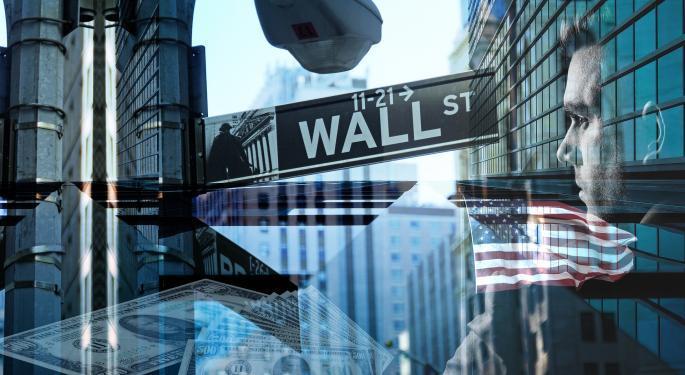 The tech rally has continued as the COVID-19 pandemic drags on, but some hedge funds are getting a little tired of tech, according to the latest round of 13F filings with the Securities and Exchange Commission. Several major funds reduced or closed out their positions in some big tech names.
The finance sector is also taking a beating as numerous funds dumped bank stocks during the second quarter.
Tiring Of Tech
Stanley Druckenmiller's Duquesne Capital is one of the funds that seem to be getting tired of holding tech. During the second quarter, the fund cut its positions in Alphabet Inc (NASDAQ: GOOG) (NASDAQ: GOOGL), Facebook Inc (NASDAQ: FB), Workday Inc (NASDAQ: WDAY), DISH Network Corp (NASDAQ: DISH), Netflix Inc (NASDAQ: NFLX), PayPal Holdings Inc (NASDAQ: PYPL), and Amazon.com Inc (NASDAQ: AMZN). However, Duquesne also increased its positions in Microsoft Corporation (NASDAQ: MSFT) and Alibaba (NYSE: BABA) and closed out its positions in Adobe Inc (NASDAQ: ADBE) and Qualcomm, Inc. (NASDAQ: QCOM)
Starboard Value decreased its positions in Box Inc (NYSE: BOX) and eBay Inc (NASDAQ: EBAY), while Tiger Global reduced its position in PayPal. Tiger Global also added to a number of big tech names, including Microsoft, Spotify Technology (NYSE: SPOT), Amazon and Workday. The fund maintained its positions in Uber, Facebook, Netflix and Twilio Inc (NYSE: TWLO).
Seth Klarman's Baupost reduced its positions in Facebook and Alphabet and maintained its position in eBay, but it didn't make any changes to other hot tech names. Ray Dalio's Bridgewater closed its position in Uber Technologies Inc (NYSE: UBER), although it did boost its positions in other tech names, including Alibaba, Baidu Inc (NASDAQ: BIDU), Snap Inc (NYSE: SNAP) and Zynga Inc (NASDAQ: ZNGA). It also added a new position in FireEye Inc (NASDAQ: FEYE).
Funds Dump Banking And Financial Stocks
Aside from decreasing or dumping tech, many major funds ran for the exits on banking and finance stocks. Warren Buffett's Berkshire Hathaway Inc. (NYSE: BRK-B) especially decimated its holdings in the finance industry. The firm dumped more than 85.6 million shares of Wells Fargo & Co (NYSE: WFC) and nearly 500,000 shares of U.S. Bancorp (NYSE: USB).
Berkshire also sold more than 7.4 million shares of BlackRock, Inc. (NYSE: BLK) and more than 35 million shares of JPMorgan Chase & Co. (NYSE: JPM). Other financial stocks the firm decreased its positions in include PNC Financial Services Group Inc (NYSE: PNC) and Mastercard Inc (NYSE: MA).
Tiger Global decreased its position in Mastercard. Interestingly, Duquesne established a new position in JPMorgan Chase and US Bancorp during the second quarter.
Other than selling one share of one other company, the only change the Bill and Melinda Gates Foundation Trust made during the second quarter was to dump 5 million shares of Berkshire Hathaway.
Changes In Gold Holdings Among Funds
One other trend in the 13F filings from the second quarter is gold. Berkshire Hathaway adding almost 21 million shares of Barrick Gold Corp (NYSE: GOLD) during the quarter. Interestingly, Bridgewater closed out its position in Barrick, while Duquesne maintained its position in the stock at about 4.27 million shares.
There was also significant movement in the SPDR Gold Trust (NYSE: GLD), as 593 funds whose 13F filings are tracked by Whale Wisdom added to their position in the gold trust. Another 204 funds created new positions in it. The total number of shares owned by hedge funds tracked by Whale Wisdom grew from 144.6 million to 167 million.
About the Author
Michelle Jones was a television news producer for eight years. She produced the morning news programs for the NBC affiliates in Evansville, Indiana and Huntsville, Alabama and spent a short time at the CBS affiliate in Huntsville. She has experience as a writer and public relations expert for a wide variety of businesses. Michelle has been with ValueWalk since 2012 and is now our editor-in-chief. Email her at Mjones@valuewalk.com.
View Comments and Join the Discussion!
Posted-In: 13F Berkshire Hathaway Warren BuffettNews Hedge Funds General Best of Benzinga