Tuesday's Market Minute: Tesla's 10-Year Birthday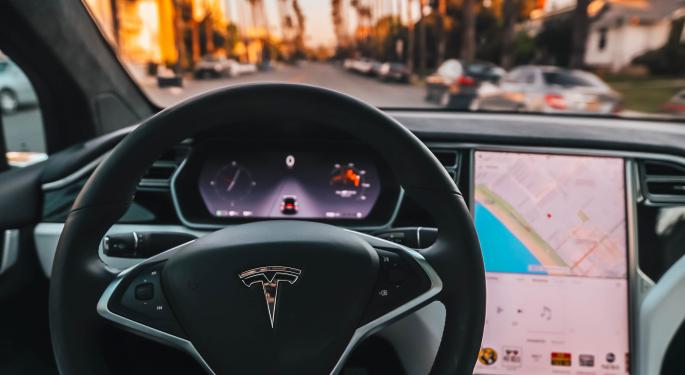 Tesla Motors Inc (NASDAQ: TSLA) turned 10 years old as a publicly traded company. The electric vehicle manufacturer's stock closed at $1009.35 a share Monday, a significant landmark from its public offering at $17 a share. Tesla shares are up over 140% year-to-date and are trading over 20% higher in the month of June alone.
And this is not the only milestone in the company's horizon. The auto company is on deck to report its April-June sales next week, and CEO Elon Musk said Tesla could breakeven in 2Q, despite the weight of the COVID-19 pandemic. Electrek disclosed an email Monday from Musk to his employees, reportedly stating, "Breaking even is looking super tight. Really makes a difference for every car you build and deliver. Please go all out to ensure victory!"
In the first quarter, Tesla delivered 88,496 units, up 40% Y/Y but still down 21% from the previous quarter. The company's car registrations in China fell 64% M/M in April to 3,635 before then rebounding to 11,095 units in May. According to projections from Credit Suisse, to make up for the 31,000 units, Tesla's June sales would have needed to increase by over 16,000 in China alone. Factset is anticipating sales of 67,000 vehicles in 2Q, depending on some of the weight pulled by the Shanghai factory.
Photo by Roberto Nickson on Unsplash
View Comments and Join the Discussion!
Posted-In: TD Ameritrade TeslaNews Markets General