Wednesday's Market Minute: Stock Strength Is From More Than Fed Support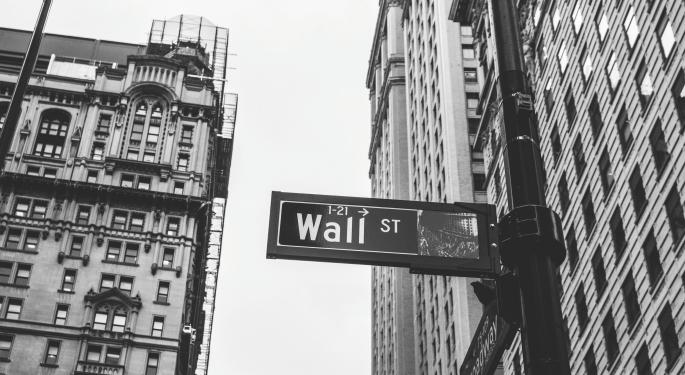 There's still a lot of people who think stocks are only up because of the Federal Reserve. This is fraught with error. Yes, lower interest rates help support valuations by pushing investors toward higher-yielding asset classes. But the U.S. stock market has been signaling it doesn't want or need help from Jay Powell and team since late 2019. The S&P 500 was bubbling up coming into the Covid-19 crisis on the back of the most surprisingly positive string of economic data in two years.
Treasury yields were slowly climbing through the fourth quarter of 2019 once the Trade War simmered down, consumers were spending like mad, and that money was finding its way into stocks. The flare-up in the Middle East over the Iranian general was the first test of the rally, and as bonds abruptly changed course to price in rate-cuts, the market buckled.
As early as mid-February, the VIX and Fed funds futures were moving in lockstep, with stocks selling off on days bonds were pricing in cuts. When the virus threat escalated, markets began to roll over, and when the Fed made its emergency cuts, it crashed. It wasn't until fiscal support via the CARES act that the S&P 500 bottomed. In the last 15% of the current rally, treasury yields have actually climbed. Stocks have certainly been supported by the Fed, but that cannot alone explain their strength. With bond markets now toying with the idea of negative interest rates, this is an important distinction. If recent history is any guide, equity bulls should not welcome an even lower rate regime, as it likely does not mean anything good is coming for what has always been most important: growth.
View Comments and Join the Discussion!
Posted-In: News Treasuries Events Global Econ #s Economics Federal Reserve Markets