Igniting The Cloud: Microsoft Conference Looks At New Cloud, AI Solutions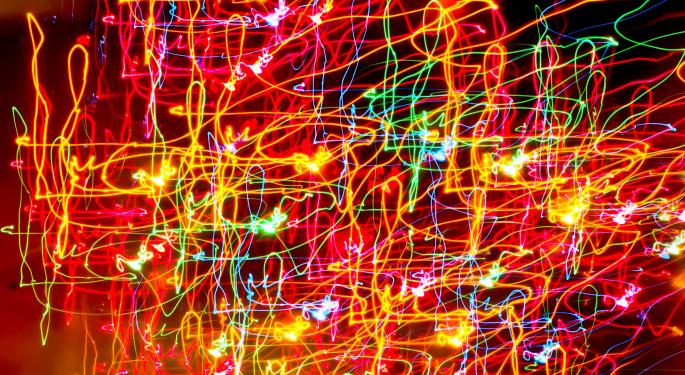 With earnings season around the corner, investors are likely to hear a lot about the far-reaching technology realms of cloud computing, artificial intelligence (AI), and the Internet of Things (IoT) as tech firms outline their results and plans.
These innovations represent potentially large market opportunities that many tech companies are going after. Among them is Microsoft Corporation (NASDAQ: MSFT), which presented some new technologies designed in part to help businesses become more efficient late last month at its Microsoft Ignite 2018 conference.
The Microsoft Ignite conference is geared toward developments in enterprise technology; that is, technologies that have a direct bearing on how large-scale businesses operate. For investors trying to get a better sense of what these technologies might mean and which industries might be affected, the conference offered some key insights.
Digital Transformation Hitting All Industries, Microsoft CEO Says
To kick off the event, Microsoft CEO Satya Nadella focused his keynote speech on the notion that intelligent technology has already begun transforming every aspect of modern business. And to capitalize on this paradigm shift, businesses must adopt what Nadella calls "tech intensity"—the capacity not only to adopt but to build technology. "We are well and truly into this era of the intelligent cloud and the intelligent edge," Nadella said. "All are being transformed by digital technology. Everything, whether it's a car or a refrigerator or the factory floor, are getting connected and then becoming intelligent. Now in order for us to capitalize on this paradigm shift, we need tech intensity. Irrespective of which industry you're in, you're a digital business, and you need to…both adopt technology and build technology."
Here are just a few of the announcements and presentations from Microsoft Ignite 2018.
Team Effort To Help Companies Extract Data
Microsoft, Adobe Systems Incorporated (NASDAQ: ADBE), and SAP SE (NYSE: SAP) are teaming up to create a combined data resource and data analytics model for storing, transferring, and analyzing customer data between enterprise systems. This is a collaborative project—a hybrid of enterprise resource planning (ERP) and customer relations management (CRM).
Dubbed the "Open Data Initiative," this project aims to link products from all three companies—many of which are cloud-based and AI-driven—to help businesses transfer and extract value from customer data more efficiently and expediently; factors that may allow businesses to increase their productivity, drive down costs, and respond to customer needs with greater efficacy.
Microsoft Teams, a group chat platform, has become its fastest growing app, with 320,000 organizational users worldwide.
Using facial detection, Microsoft Teams now features a background blur functionality, which can be used to enhance video meetings. Another new feature is the app's ability to record meetings, replay them with captions, and provide transcripts of the content. To address industry-specific needs, Microsoft Teams now features two new apps—Home and Shifts—designed respectively for workers and managers.
Windows Virtual Desktop
Businesses can now rent a virtual Windows 10 desktop using Microsoft's cloud-based Azure. Not only does this mark the first time that a multi-user Windows platform is made available via the cloud, it's also the first time that Windows platform can be rented directly from Microsoft, as opposed to purchased from a third-party vendor.
Future Impact?
It remains to be seen what impact, if any, Microsoft's latest innovations may have on the company's overall health. To stay informed on MSFT and others, take a look at the Earnings section on The Ticker Tape, which covers different company previews as well as sector outlooks each season.
Information from TDA is not intended to be investment advice or construed as a recommendation or endorsement of any particular investment or investment strategy, and is for illustrative purposes only. Be sure to understand all risks involved with each strategy, including commission costs, before attempting to place any trade.
Posted-In: Microsoft Ignite Conference TD AmeritradeNews Events Tech
View Comments and Join the Discussion!