Millennial Influencer Daniel Mignault's 5 Tips To Market A Brand On Social Media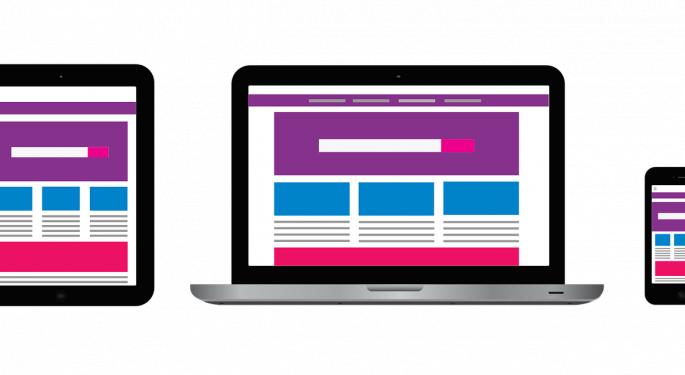 Marketing is no longer limited to traditional ads, public relations and media coverage. Social media marketing plays a huge role in a brand's success. It's not rare to find out about a new company or initiative on Instagram, Facebook, Inc. (NASDAQ: FB), Twitter Inc (NYSE: TWTR) or Snapchat.
This space is dominated by younger eyes that are adjusted to hashtagging and viral trends. Benzinga reached out to Daniel Mignault, a 21-year-old actor, book author and social media influencer to learn more about social media marketing.
Social media rivals TV ads in significance, with more than 2 billion users of social media platforms that offer some of the "fastest response rates when marketing a product," Mignault said.
He shared five tips with Benzinga on how to market a brand on social media.
Here are five tips on how to market a brand on the social media platforms, according to Mignault.
1. Collect Data
"Always audit/research, collect and run data on all posts, campaigns and platforms," Mignault says.
"It is important for you to gather any data that refers to posting times, certain content used for posting, audience activity, audience age and, the activity and yield on your different social media platforms."
It's a way to measure returns on investment and to use data to find which platforms work better for a brand, Mignault says. He uses Sprout Social.
2. Understand Best Times
Mignault's second tip revolves around the timing of social media posts: "Release content at the right time," he says.
"Social media is vast, and getting your content out there at the right time is very important. Facebook has about 1.4 billion active users, while Instagram has over 500 million active users daily. It is a must to know the times to post content for your brand on different social media platforms. This is because the 'peak time' is crucial for your brand's growth, activity and exposure."
But what's a peak time?
"Peak time is where the most users are online ... you will be exposed to more people and allow them to see what your brand is about," he says.
"For example, [for] Facebook, Thursday is the best time of the week to post. During weekdays 'peak times' are from 10 a.m. to 3 p.m. This generally shows that people are online and is the best time for your brand to be seen by a new audience. This is why the peak period for each social media platform should be known because it's the greatest opportunity to release interesting content for traction, growth, exposure and activity."
3. Know Your Strengths
Another element of a successful social media marketing campaign is using the right platforms.
"Different social media platforms have certain age groups and audiences," Mignault tells Benzinga. "For example, Instagram is known to be the online platform for millennials because it shares images and videos of all genres. Millennials tend to be more drawn to images and love to share their day on Instagram's new story mode."
As an example, an advertising campaign for a makeup line would likely be best-suited for Instagram, Mignault says, as it reaches "teenagers [who] are experimenting with makeup and youths who use it daily."
Such a campaign would be ill-suited to Twitter, as it's more of a conversational news platform with more serious-minded followers discussing politics, weather and world events, Mignault says.
4. Go Live
Livestreaming is gaining traction as a social media strategy, Mignault says.
"People are naturally curious and want to know what certain brands do behind the scenes [or how they do it]," Mignault says. "Livestreaming will give your audience a personal feeling of being close to the brand and encourage them to ask questions. You also get to use this platform to introduce your brand's new products firsthand.
"With the live chat [feature available in livestreams] you can see the comments, good or bad, about the products and get a feel about how your audience feels toward the particular item or service. This is a good technique to use before releasing anything."
5. Offer Incentives
Mignault's last tip relates to ... swag.
"This is one of the many ways to get a large audience on social media: people generally want to win something, and your brand giving them their product in return for doing something is a good way to increase followership," he says.
Techiques for giveaways include asking an audience to answer a question, tag friends in a post or follow your page on a social media platform.
"This allows engagement and increases the activity on your social media page, giving you more followers who are interested in knowing what your product is about," Mignault says.
Give these tips a try and let us know what you think. You can find us on Twitter @Benzinga and @JavierHasse.
Posted-In: Daniel Mignault marketing social mediaCrowdsourcing Top Stories Tech Interview General Best of Benzinga
View Comments and Join the Discussion!