Tesla CEO Elon Musk: 'From A Personal Pain Standpoint, The Worst Is Yet To Come'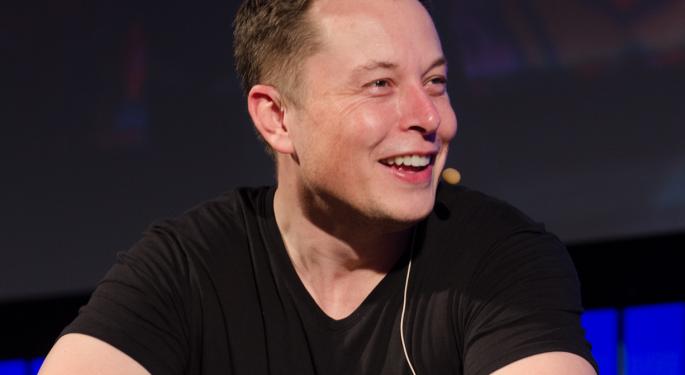 Tesla Inc (NASDAQ: TSLA) stock is trading lower by 8 percent on Friday after the New York Times published an interview with CEO Elon Musk in which he admitted to rounding up the company's hypothetical go-private share price to $420 — a marijuana reference — and "alternated between laughter and tears."
Musk's 'Excruciating' Year
In the interview, Musk said the past year has taken an emotional toll on him.
"This past year has been the most difficult and painful year of my career," he said. "It was excruciating."
Musk said he has been working long hours on Model 3 production, sometimes as many as 120 hours in a single week. The long hours have taken a toll on his health and his friends have been "really concerned," he said.
The working hours have "come at the expense of seeing my kids," Musk said, adding that he spent the full 24 hours of his birthday in June at work.
"The worst is over from a Tesla operational standpoint," Musk told the Times. "But from a personal pain standpoint, the worst is yet to come."
Blaming Short Sellers
While Tesla investors can certainly sympathize with the work Musk is putting in, some have questioned his recent decision-making. Musk once again lashed out at short sellers in the interview, saying that he is preparing for "at least a few months of extreme torture from the short-sellers, who are desperately pushing a narrative that will possibly result in Tesla's destruction."
Short sellers are "not dumb guys, but they're not supersmart," the CEO said.
When asked about his Aug. 7 tweet claiming that he has "funding secured" for Tesla to go private at $420 per share, Musk said the Tesla board had not complained to him about his tweet.
Yet the Times said that, shortly after publication of the story, a Tesla spokeswoman said Tesla's lead independent director had in fact contacted Musk about the tweet, with the CEO agreeing not to tweet again about a privatization of the company without looping the board in first.
The Wall Street Journal reported Thursday that the U.S. Securities and Exchange Commission is investigating whether Musk misled investors with the tweet in an effort to hurt short sellers.
The New York Times asked Musk if he regretted the tweet.
"Why would I?" Musk said.
After Friday's sell-off, Tesla stock is now down 13 percent in the past week.
Related Links:
These Analysts Love Tesla's Potential, But Balk At Its Valuation
Vertical Group Turns More Bearish On Tesla, Doesn't Expect Company To Go Private
Photo by Heisenberg Media.
Posted-In: Elon Musk The New York Times The Wall Street JournalNews Management Top Stories SEC Media Best of Benzinga
View Comments and Join the Discussion!