Detroit Youth Connect With Small Business Internships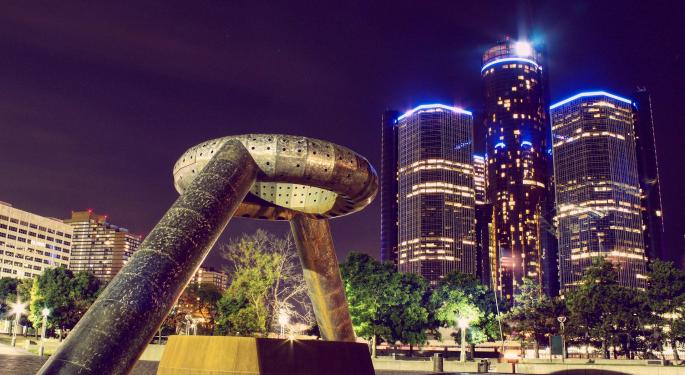 The Detroit Economic Growth Corp. announced earlier this month its Motor City Match program will partner with Grow Detroit's Young Talent to offer internships for eligible students. The program is specifically constructed to expose Detroit's youth to opportunities in the business world.
About The Program
"The pilot program benefits our neighborhood retail corridors in several ways. The program exposes young Detroiters to an entrepreneurial career path and provides them with access to independent business owners who can act as strong role models," Kyla Carlsen, the DEGC's senior small business finance and operations manager, said in a statement.
"It also helps our small businesses gain much needed talent. In the future, we'd like to expand this pilot into a year-round internship program open to all Detroit small businesses."
Within this program, 33 interns will be paired with 22 Detroit businesses including the Detroit Wedding Studio, Skin Bar VII, Loose Massage Therapy, Spacelab Detroit and many others.
Internship Tiers
Grow Detroit's Young Talent has developed three tiers of internships in order to maximize the interns' experience and education.
The first tier is referred to as "career exploration." This is designed to introduce young people to first-time work and career experience, with community service and job shadowing. This tier is generally utilized by those with no prior work experience, or individuals in the 14-16-year-old range.
Tier two is coined "ready for work." This tier is for those with some previous work experience, giving youth exposure through a host employer or in vocational training. This tier is typically for the 16-24 age spectrum.
The third internship tier focuses on career pathways. This tier is a competitive pathway that gives youth with existing work experience the opportunity to focus on a specific career with a host employer. This is for those who are 17 or older.
Eligible interns are paired with their Motor City Match business through career fairs hosted by Grow Detroit's Young Talent. Students and businesses were able to interview each other so that a harmonious match is made for both parties.
A Look Ahead
"We're thrilled to participate in this internship program and get the opportunity to work with the next generation of Detroit's business owners," said Sevyn Jones, owner of participating business Skin Bar VII. "Tapping into a network of excited, talented Detroiters is what a small business owner dreams about, and we can't wait to welcome our new interns!"
The internships are six weeks long and paid, but come with an option for the business to extend them.
The program teaches the next generation of Detroiters what it takes to open and operate a business — and build's the city's entrepreneurial future, Mike Rafferty, the DEGC's vice president of small business services, said in a statement.
"Creating interest in small business ownership at a young age is an important factor in developing thriving commercial corridors for Detroit residents in the future."
The pilot program began July 8.
Related Links:
'Profit' Star Marcus Lemonis Invests In Young Detroit Entrepreneurs At City's Startup Week
StockX, AutoBooks CEOs Talk Tech In The Motor City At Detroit Fintech Association Gathering
Posted-In: Detroit Detroit Economic Growth Corporation Grow Detroit Kyla CarlsenEducation Startups Small Business General Best of Benzinga
View Comments and Join the Discussion!