Why US Companies Don't Mind The WHO's Guideline To Kill Trans Fats By 2023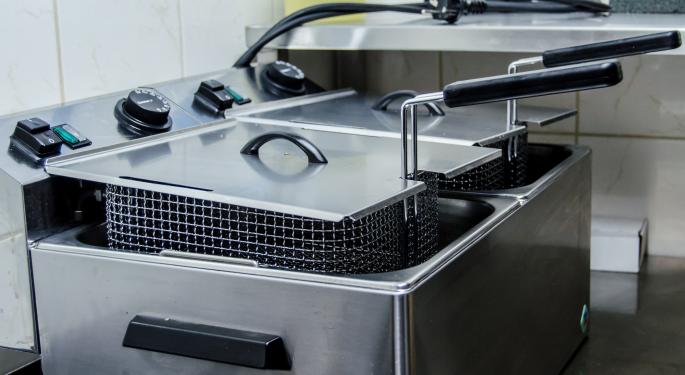 The World Health Organization released guidelines Monday to help governments eradicate artificial trans fats from national diets and legislate healthier — and more expensive — alternatives.
The campaign will have little effect on the flavor and fortune of popular U.S. brands.
Why US Companies Don't Care
That's because the worst has already come for the likes of Hostess Brands Inc (NASDAQ: TWNK), MONDELEZ INTERNATIONAL INC (NASDAQ: MDLZ), Unilever NV (ADR) ADR (NYSE: UN), Kraft Heinz Co (NASDAQ: KHC), Hershey Co (NYSE: HSY), Kellogg Company (NYSE: K), General Mills, Inc. (NYSE: GIS) and J M Smucker Co (NYSE: SJM).
McDonald's Corporation (NYSE: MCD) and Yum! Brands, Inc. (NYSE: YUM) have taken their most damaging hits.
For the most part, these companies have already begun making the costly transition to trans fat alternatives before the Food and Drug Administration announced its ban on partially hydrogenated oils three years ago. Their domestic portfolios, at least, will be free of artificial trans fats by the end of the month.
The food producers have also been forced to comply with similar bans or restrictions in other developed markets, including Canada, the United Kingdom and Switzerland.
Where New Policies Could Hurt
The WHO's campaign largely targets developing nations, where cardiovascular disease related to trans fat consumption kills 17 million people annually. South Asia, in particular, remains a major market for food manufacturers using trans fats, according to The New York Times.
"The reality is that global food companies have done an amazing job reducing trans fats in rich countries but they have largely ignored Asia and Africa," Barry Popkin, a professor of nutrition at the University of North Carolina at Chapel Hill, told the newspaper.
The Potential Effects
It is unclear whether producers overhauled their complete global portfolios to keep consistent with the most stringent policy standards or only altered recipes in relevant markets while peddling products made with cheaper trans fats abroad.
If the latter is the case, food manufacturers could suffer margin hits or be forced to raise prices as they incorporate more expensive ingredients.
When the FDA first declared its current oil standards, it estimated about $6.2 billion in costs over the next 20 years to rid U.S. shelves of trans fats. Notably, the rate was more than offset by $140 billion in health care savings over the same period.
Many firms like the Oreo-producing Mondelez are ready to assist in the global efforts advancing the campaign.
"We support the organization's work and broader industry efforts to share best practices and help guide other companies toward the achievement of W.H.O.'s global objective," Mondelez said in a statement.
Related Links:
Panera Bread CEO Weighs In On FDA's New Rule Banning Trans Fat
World Health Organization: Coffee Doesn't Cause Cancer, But Scalding Beverages Might
View Comments and Join the Discussion!
Posted-In: The New York Times WHO World Health OrganizationNews Best of Benzinga