Citron Slaps $25 Target On Twitter Amid Data Privacy Concerns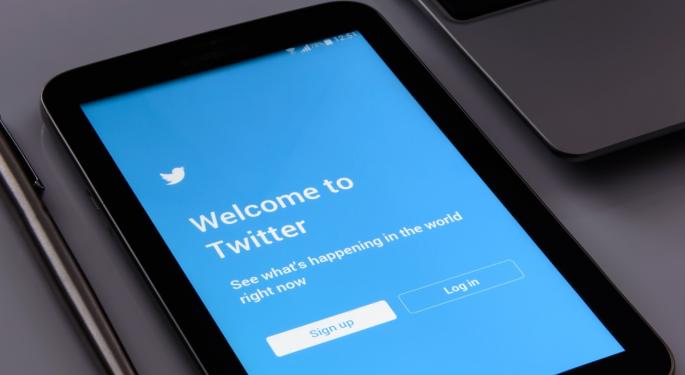 Twitter Inc (NYSE: TWTR) was a weapon of its own demise Tuesday.
Shares were in freefall after Citron Research tweeted a short position and $25 price target.
Citron's Andrew Left explained in a note that Twitter's revenue model, dependent on selling user data, is now at stake as the U.S. Senate investigates data privacy on social media sites.
Twitter declined to comment on Citron's call. The stock fell 5 percent Tuesday, trading around $30.29 at time of publication.
Around 2:30 p.m., @TwitterComms tweeted, "Twitter is public by its nature. Public Tweets are viewable and searchable by anyone. This is the power of Twitter... To be clear - our data licensing business does not sell DMs. Any reports to the contrary are wrong."
Breaking Down The Thesis
By Left's estimates, Twitter is set to generate $400 million in data sales this year — an acceleration from $333 million in 2017 and $282 million in 2016.
"If we assume 100-percent margin, this segment accounts for almost 80-percent of total profits," Left wrote, noting management's assertion that data licensing is a high-margin business.
The rate was supposed to offset declining ad revenue, which fell from $2.25 billion in 2016 to $2.11 billion the following year.
The risk to data sales compounds conditions supporting the largest ever valuation gap between Twitter and its foes, Facebook Inc (NASDAQ: FB) and Alphabet Inc (NASDAQ: GOOGL), as well as a swell in insider sales.
"Over the last year, insiders have sold/surrendered almost $300 million of stock," Left wrote. "The last time there was this much insider selling was in 2015 when the stock was $50 and then preceded to fall to $14 over the next year."
Citron-Twitter's History
Left announced in January he was long Twitter and eyed a $35 target.
"You can see the engagement levels on Twitter and the relevancy its playing in our society can't be denied," Left said on CNBC at the time. "They dominate that space of social media."
The stock subsequently struck $35, and Left sold out early February.
"Congrats to them, now I am an observer," the Citron Research founder told Benzinga at the time.
Related Links:
Snap Vs. Twitter: Who Will Thrive In 2018?
This Day In Market History: Jack Dorsey Sends The First Tweet
Posted-In: Andrew Left Citron ResearchShort Sellers Short Ideas Top Stories Movers Trading Ideas Best of Benzinga
View Comments and Join the Discussion!