Amazon Vs. Walmart: Who Wins A Head-To-Head Price Battle?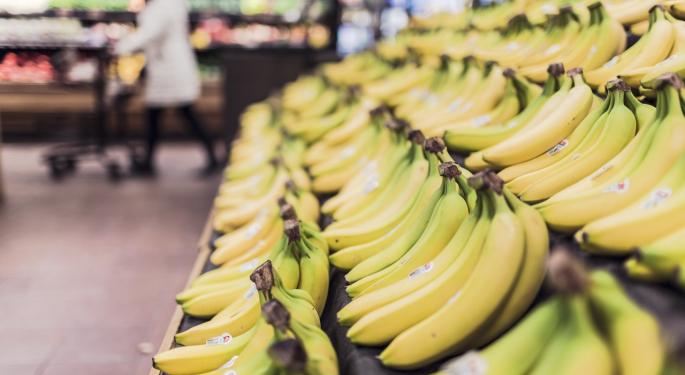 Wal-Mart Stores Inc (NYSE: WMT) and Amazon.com, Inc. (NASDAQ: AMZN) share a common goal in their customer approach: providing products at the lowests.
But which retailer is really delivering on that promise?
A new study from LendEDU compiled a list of 50 products from both retailers and did a cross-comparison analysis to see which retailer saves shoppers more money.
The product list was split into five different categories: Home Goods, Kitchen/Home Appliances, Technology and Entertainment, Food & Beverages and Miscellaneous Items.
Amazon was found to be more expensive than Walmart in four of the five categories, while scoring a notable victory in the food and beverages category — where its products were found to be 22.51 percent cheaper.
This statistic suggests that Amazon may be succeeding in its attempt to beat out Walmart by bringing a traditionally physical shopping experience to a much more convenient online setting.
Key Findings
The highest price disparity that favored Walmart was in home goods where, on average, the retailer was 33.6 percent cheaper than Amazon.
The most narrow price difference was in technology and entertainment products, with Amazon pegged as 4.29 percent more expensive.
The total cart balance for all 50 identical items was 10.4 percent more expensive if purchased on Amazon versus Walmart.
The biggest price differential was for a 50-pack of red Solo cups, which were 132 percent higher on Amazon.
At last check, Walmart shares were trading down 0.59 percent at $106.01.
Amazon shares were down 0.64 percent at $1,441.61 at the time of publication.
Related Links:
Mark Cuban Thinks Amazon, Berkshire, JPMorgan Collab Could Pressure Congress To Act
Posted-In: e-commerce lendedu retailNews Retail Sales Top Stories Best of Benzinga
View Comments and Join the Discussion!