Bitcoin Loses A Bit Of Its Luster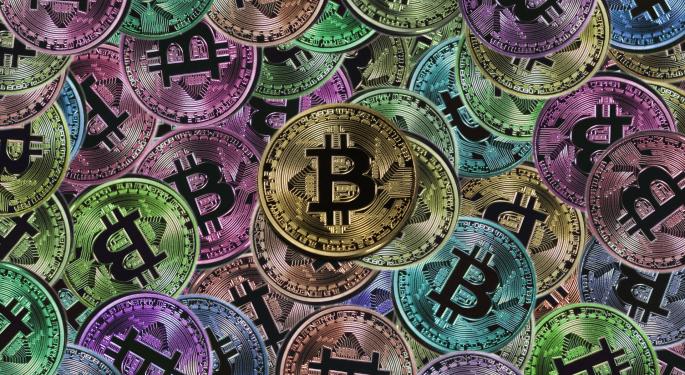 Bitcoin had a rough week. The indomitable cryptocurrency plummeted 41.5 percent from Sunday's $19,856 to Friday's $11,622, and lost more than $4,700, or 23.7 percent, in the last 24 hours.
Why It Matters
Crypto longs shouldn't be the only ones sweating, according to experts. If bitcoin continues downward, it could weigh on parallel markets, RW Market Advisory founder Ron William told CNBC.
"Now it is looking — if we continue lower — that this could be a broader contagion story for the other markets," William said, warning of potentially accelerated deleveraging.
They Told Us So
For some, bitcoin's tumble was no surprise. A number of traders called a top this week as the trade became the chatter of Main Street and as companies in unrelated industries announced plans to capitalize on the hype.
Peter Schiff, CEO and chief global strategist at Euro Capital, predicted a price collapse, and Georgetown University finance professor Jim Angel anticipated a slow deflation, a "withering away," as investors lose interest.
Even litecoin founder Charlie Lee confessed an imminent — albeit temporary — decline.
Ok, sorry to spoil the party, but I need to reign in the excitement a bit...

Buying LTC is extremely risky. I expect us to have a multi-year bear market like the one we just had where LTC dropped 90% in value ($48 to $4). So if you can't handle LTC dropping to $20, don't buy!

— Charlie Lee [LTC] (@SatoshiLite) December 11, 2017
Every crypto bull run I've seen has been followed by a bear cycle. The market needs time to consolidate. That's just my experience from 7 years of watching this space.

How low and how long it will be is TBD. People need to be aware of this possibility and invest responsibly. https://t.co/ozcR11N68o

— Charlie Lee [LTC] (@SatoshiLite) December 11, 2017
The Short Game
The fall was well-timed for bitcoin skeptics, many of whom exploited the Chicago Board Options Exchange's recently launched futures trading to solidify their doubt in short positions.
"No question, a lot of money will be made on the short side of these cryptocurrencies as all this paper wealth evaporates," Schiff told Benzinga.
Bitcoin bears boast an impressive team including Berkshire Hathaway Inc. (NYSE: BRK.A) CEO Warren Buffett, JPMorgan Chase & Co. (NYSE: JPM), Kynikos founder Jim Chanos and Bridgewater Associates founder Ray Dalio — most of whom call the digital currency a "bubble" or "fraud."
Related Links:
Jim Chanos Compares Bitcoin To Beanie Babies: 'It's A Speculative Mania'
View Comments and Join the Discussion!
Posted-In: Bitcoin Jim Chanos Kynikos CapitalCryptocurrency News Short Sellers Markets Trading Ideas Best of Benzinga