The Most Important Week In The History Of Bitcoin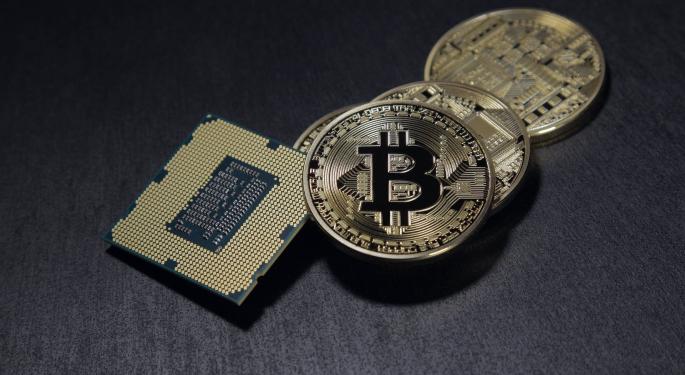 Bitcoin has captivated Wall Street over the past week and for good reason. Following the launch of bitcoin futures trading by Cboe Global Markets Inc (NASDAQ: CBOE) on Sunday evening, the next week of trading may be the most important week in the history of the cryptocurrency.
The launch of bitcoin futures introduces true bitcoin trading to the average retail investor for the first time. Most importantly, it provides bitcoin short sellers with the opportunity to bet against the cryptocurrency at a reasonable price.
Why Do Futures Matter?
Up until now, the bitcoin market has been decidedly one-sided. Bitcoin bulls could open up digital wallets and buy as much as they'd please. Bitcoin bears could do little more than sell the coins they already owned. Bitcoin traders could try to profit off the upswings and avoid the downswings.
The OTC-traded Bitcoin Investment Trust (OTC: GBTC) provided retail investors with an easier way to gain long exposure, but the fund trades at a steep premium to its net asset value. In addition, GBTC short sellers were recently paying an average borrowing fee of 18.5 percent just to get access to shares, according to financial analytics firm S3 Partners.
Other than buying and selling bitcoin directly or trading the GBTC ETF, investors have only mostly small-cap stocks with loose ties to bitcoin to get in on the action. But that dynamic completely changed with the launch of bitcoin futures, and the bitcoin market should now be more liquid than ever.
A Balanced Market
Betting against bitcoin is now much easier, which could be a double-edged sword. It may seem that after a 1,600 percent gain in 2017, futures would open a flood gate of short selling that could send bitcoin prices tumbling. But if bitcoin can continue to hold up like it has in the first 24 hours following the launch, confidence in the stability and durability of the bitcoin rally could trigger a new wave of buying among investors.
The launch of bitcoin futures is off to a good start for bulls, with the price of the cryptocurrency up $1,000 Monday morning. As bitcoin traders know all too well, the price of bitcoin can turn on a dime. This week may be the most important week in history for bitcoin. For bitcoin investors, it's going to be a long one.
From 8-9 a.m. Dec. 19, Benzinga's PreMarket Prep Show will devote its entire broadcast to the fascinating new topic of cryptocurrency. The podcast will include background information and the upcoming changes in the marketplace that will have a long-term impact on bitcoin's true value.
Related Links:
A Guide To Who Loves And Hates Cryptocurrency
View Comments and Join the Discussion!
Posted-In: BitcoinCryptocurrency Fintech Education General Best of Benzinga