Digital Ally Gets Electroshock Weapon Patent, Plans to Enter Nonlethal Market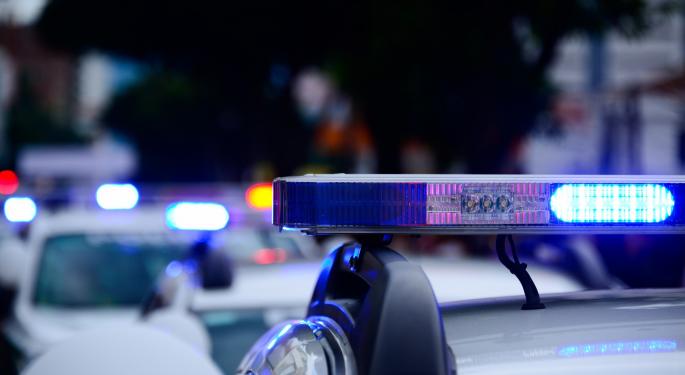 What Happened: The U.S. Patent Office will issue Digital Ally, Inc. (NASDAQ: DGLY) a patent next week for the firm's wirelessly conducted electroshock weapon, according to a Tuesday press release.
Why It's Important: The announcement not only signals Digital Ally's intent to enter the nonlethal weapon market but has meaningful implications for competitor Axon Enterprise Inc (NASDAQ: AAXN), with whom Digital Ally has long battled over patent rights.
The latest weapon, which fires a wireless projectile and shocks targets through radio frequency, is intended for law enforcement clients seeking to control noncompliant subjects. It ultimately rivals the TASER devices Axon markets to the same target consumer.
"Recognizing the current limitations with electroshock weapon technology available to law enforcement, we saw potential to grow our product mix by addressing the estimated $8.5 billion global non-lethal weapons market and over 8,000 agencies currently deploying our digital video imaging and storage technology," Digital Ally CEO Stan Ross said in the press release.
Management intends to seize market share while obviating existing weapons.
"The technology embodied in Digital Ally's '259 Patent represents a significant advancement to current CEW technology, which is many years old," Digital Ally wrote in its release.
What's Next: Digital Ally is now developing its product prototype, which Ross expects to become the next generation industry standard.
At time of publication, Digital Ally was up 18 percent at $2.50, while Axon was flat at $24.10.
Related Links:
Exclusive: Axon Dismissive Of Digital Ally's 'Significant Win'
Axon, Digital Ally Receive Extension From District Court To Hold Discussions
View Comments and Join the Discussion!