Zynerba Pharmaceuticals Volatile After Epilepsy Study Results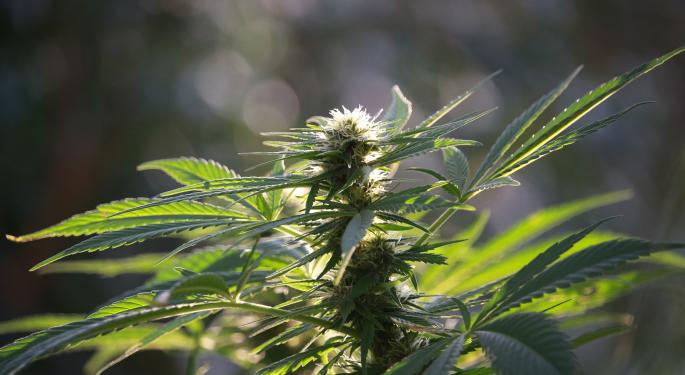 Shares of Zynerba Pharmaceuticals Inc (NASDAQ: ZYNE), a specialty pharmaceutical company that focuses on developing and commercializing pharmaceutically produced transdermal cannabinoid treatments, traded higher during Monday's pre-market session but then sold off after the opening bell.
The company's update on a clinical trial may have been overshadowed by GW Pharmaceuticals PLC- ADR (NASDAQ: GWPH)'s earnings report, in which the larger cannabinoid therpauetics company reported a $175.9-million loss on sales of $11 million.
What You Need To Know
Zynberba reported new clinical data from a completed Phase 2 STAR 1 (Synthetic Transdermal Cannabidiol for the Treatment of Epilepsy) study and STAR 2 18-month open label extension study evaluating the company's ZYN002 cannabidiol transdermal gel in patients with focal seizures.
The firm announced that it has achieved clinically meaningful responses to ZYN002 as measured by the reduction in focal seizures from the baseline period of STAR 1. Patients who received a 195 mg dose of ZYN002 during STAR 1 for three months and then a 390 mg does for six months in STAR 2 achieved a median reduction in seizures of 65 percent.
Patients who received a 390 mg dose for three months in STAR 1 and six months in STAR 2 achieved a 48-percent median reduction in seizures from the baseline. As a whole, ZYN002 was found to be "very well tolerated through nine months of exposure."
Why It's Important
"These new ZYN002 data are the first of their kind, showing that focal seizures in adults may be effectively treated by a transdermal gel delivery of pharmaceutically produced cannabidiol," said Terri Browning Sebree, Zynerba's president. "In this population of patients, continued treatment with ZYN002 was shown to significantly reduce seizure rates compared to baseline. Importantly, baseline seizure frequency appears to be an important indicator of response."
What's Next?
The important findings will serve as a stepping stone to finalize a new trial design. Zynerba expects to outline the design, size and timing of a new trial in the first quarter of 2018 and begin the trial later next year.
"The data presented this afternoon at the American Epilepsy Society meeting are exciting, as they demonstrate that ZYN002 may have an effect on focal seizures in adults suffering from refractory epilepsy," said Terence O'Brien, MD. "The epilepsy community has been eagerly awaiting data demonstrating the potential of pharmaceutically produced cannabidiol formulated for transdermal delivery.
Related Links:
22 Stocks To Watch After President Trump Declares Opioid Epidemic A National Health Emergency
From Military Commander To Cannabis CEO: The Story Of One Of The Fastest-Growing Tech Companies In The Marijuana Industry
Posted-In: cannabinoid epilepsy ZYN002Cannabis News Health Care General Best of Benzinga
View Comments and Join the Discussion!