Food, Fashion, Finance Firms Among 10 To IPO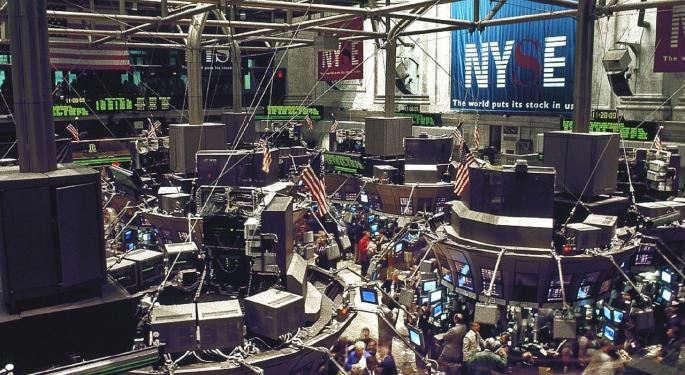 This week's slate of initial public offerings spans the fields of technology, immunotherapy, tourism and raw materials.
Here's a complete list of companies joining the exchange:
Sendgrid, Inc. (SEND) will issue 7.7 million shares between $13.50 and $15.50 Wednesday on the New York Stock Exchange. With clients including Yelp Inc (NYSE: YELP), Uber and Spotify, the eight-year-old firm provides a cloud-based email service for business-to-consumer communication.
Arsanis, Inc. (ASNS) will issue more than 3.1 million shares between $15 and $17 Thursday on the Nasdaq. The biopharmaceutical company develops monoclonal antibodies to target viral and bacterial pathogens.
Jianpu Technology Inc. (JT) will issue 22.5 million shares between $8.50 and $10.50 Thursday on the New York Stock Exchange. Since 2011, the Chinese wealth management platform has accrued more than 2,000 financial partners to help clients exchange information on related products.
MPM Holdings Inc. (MPMH) will issue nearly 14.6 million shares between $23 and $25 Thursday on the Nasdaq. Momentive Performance Materials manufactures, sells and distributes quartz, ceramic and silicone materials for industries including automotive, electronics, construction and personal care.
Bluegreen Vacations Corp (BXG) will issue nearly 6.5 million shares between $16 and $18 Friday on the New York Stock Exchange. Founded in 1966, the BBX Capital Corp (NYSE: BBX) subsidiary develops and manages timeshares and provides related resort services to clients in the vacation ownership industry.
Canuelas Mill S.A.C.I.F.I.A. (MOLC) will issue 175.5 million shares between $14 and $17 Friday on the New York Stock Exchange. Based in Argentina, the regional company processes and commercializes frozen food brands and flour from raw agricultural sources.
Level Brands, Inc. (LEVB) will issue 1.7 million shares at $6 Friday on the New York Stock Exchange. The North Carolina company develops branding for beauty, fashion and entertainment clients.
SailPoint Technologies Holdings, Inc. (SAIL) will issue 20 million shares between $9 and $11 Friday on the New York Stock Exchange. SailPoint provides data security and identity management solutions to clients such as The Western Union Company (NYSE: WU), Molina Healthcare, Inc. (NYSE: MOH) and Weight Watchers International, Inc. (NYSE: WTW).
SCPharmaceuticals Inc. (SCPH) will issue 6.4 million shares between $14 and $16 Friday on the Nasdaq. Based in Massachusetts, the firm develops and commercializes therapies for heart failure and infectious disease to be delivered subcutaneously through its proprietary platform.
Stitch Fix, Inc. (SFIX) will issue 10 million shares between $18 and $20 Friday on the Nasdaq. The personal style service ships members five-piece, hand-selected box sets and charges for the items retained.
Related Links:
The Basics Of IPOs: Some Things You Should Know
3 Important Dates For All IPOs, Explained
View Comments and Join the Discussion!
Posted-In: IPOsNews IPOs Best of Benzinga