3 Important Dates For All IPOs, Explained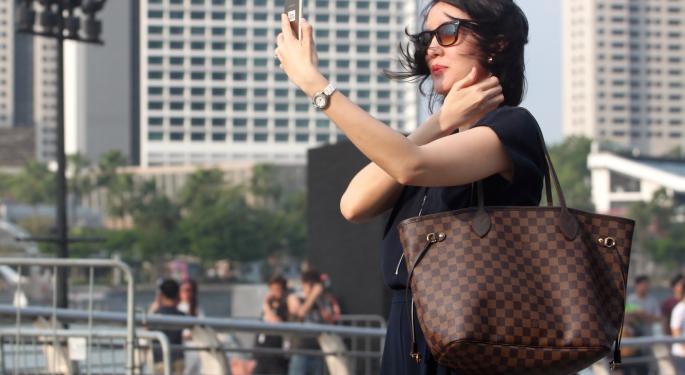 Snap Inc (NYSE: SNAP), the parent company of the social media app Snapchat, saw its shares gain 44 percent during its first day of trading on Thursday. While Thursday, Feb. 2 marks an important milestone for the company and investors who have been wanting to buy the stock for months if not years.
Here is a guide detailed several key events investors should be aware of to better understand the IPO process for any company.
IPO Pricing
Although Snap's stock started trading on Thursday the IPO process has been going on for months.
Snap made its IPO plans official in late 2016 but initial details were scarce as companies with less than $1 billion in annual revenue can submit its IPO plans confidentially with the Securities and Exchange Commission.
Nevertheless, it was highly speculated at this time that the company would be valued at $20 to $25 billion and the actual IPO date would be in early March 2017.
By early February it was known that Snap is looking to raise $3 billion at an approximate $25 billion valuation.
See Also: It's Not A Coincidence: Rumors During Quiet Periods
It wasn't until the day before Snap's IPO that the company priced 200 million shares of its stock at a price of $17 per share for a total offering of $3.4 billion.
Snap's stock opened for trading on Thursday at $24, which is higher than the $17 listing price. This is very common for many hot IPOs as "average Joe" investors from all over the world can now buy the stock, which was previously limited to top venture capitalists and angel investors with very deep pockets.
Quiet Period
There is no official definition covering what the term "quiet period" refers to, according to the U.S. Securities and Exchange Commission. But it generally refers to the period from when a company files a registration with the SEC until the SEC declares the registration statement effective.
During that time the company and its management team are not allowed to talk about its company or outlook which can inflate the value of the stock artificially. In other words, no new announcements that can change investor sentiment can be issued.
Even new contract wins can't be announced during the quiet period.
The quiet period typically lasts either 40 or 90 days from the IPO.
Also, once the quiet period ends Wall Street firms that participated in the IPO process typically release at this time buy or sell recommendations from their equity analysts.
Lock-Up Expiration
Finally, the "lock-up" period refers to the period starting when a company goes public and lasts 90 to 180 days. During that time, company insiders and major investors are not allowed to sell even one share of the stock.
Once the lock-up period comes to an end the majority of trading restrictions are lifted.
The reason for this is to prevent a large insider or investor from flooding the market with a huge supply of stock to sell in the open market. During the lock-up period natural market forces will price the stock based on investor sentiment and can then be readjusted after a quarterly earnings report is released.
View Comments and Join the Discussion!
Posted-In: IPO Pricing SNAP Snap IPO SnapChatEducation IPOs General Best of Benzinga