Amazon Pharmacy Rumors Heating Up Again: Here's What We Know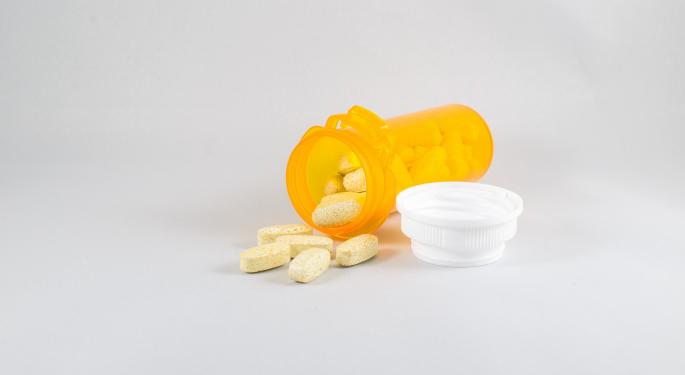 Coming off new record highs, Amazon may be planning something that could take it to even more unprecedented levels.
Amazon.com, Inc. (NASDAQ: AMZN) may have gained approval to become a drug wholesale distributor in at least 12 states according to a recent report from the St. Louis Post-Dispatch.
The article listed Nevada, Arizona, North Dakota, Louisiana, Alabama, New Jersey, Michigan, Connecticut, Idaho, New Hampshire, Oregon and Tennessee as states from which Amazon reportedly received approved licenses.
A New Jersey attorney uncovered the licenses, but explained that Amazon won't necessarily be able to begin shipping prescription drugs or devices directly to consumers under the licenses he discovered. Amazon would require a pharmacy license to do so.
After speaking to an industry specialist, Leerink analyst David Larsen believes Amazon is pursuing a wholesale license at this time, which he believes is the first step to getting into the pharmacy services market.
A wholesaler licenses would allow Amazon to ship products to stores or pharmacies and not members.
In order to get a wholesale license, pharmacists must be employed by Amazon and licensed in each state where products are being shipped. Leerink estimates that Amazon must hire or buy an asset with 20-50 pharmacists in order to be a licensed mail pharmacy in 50 states.

It appears it is not a matter of if but when Amazon will disrupt the pharmacy industry.
The fear of Amazon disruption is presumably what led CVS Health Corp (NYSE: CVS) to merge with healthcare insurer Aetna Inc (NYSE: AET) in a $60 billion deal to strengthen its position in the industry if it has to face off with the colossal opponent that is Amazon.
The licenses Amazon applied for may allow it to distribute more than just drug products, but also medical devices and gasses.
In preparation for a potential big announcement, Amazon has hired several former executives with experience in the space, including a former director of operations at Express Scripts Holding Company (NASDAQ: ESRX) and a senior production supervisor for Boston Scientific Corporation (NYSE: BSX).
"It is unclear to us exactly what AMZN's plans are, but the data in the article Is consistent with our view that AMZN will likely be entering the pharmacy services space," said Larsen.
Posted-In: Amazon CVSNews Health Care Rumors Top Stories Tech General Best of Benzinga
View Comments and Join the Discussion!