Maxine Waters Calls For Trump's Impeachment, Respect For All Women In Detroit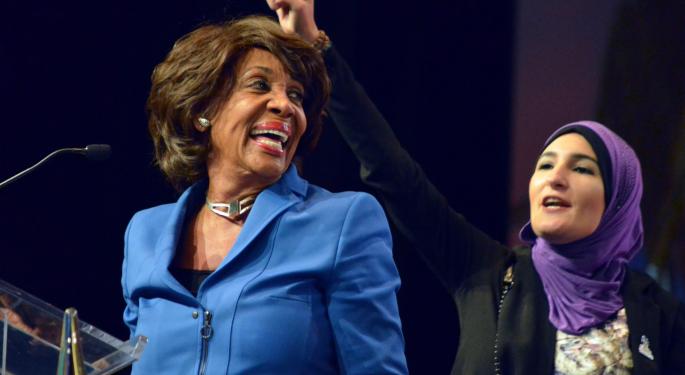 U.S. Congresswoman Maxine Waters led The Women's Convention in a call to impeach President Donald Trump before a crowd of thousands in Detroit on Saturday, excoriating him as "the most dishonorable and despicable human being to ever serve in the office of the presidency."
The California Democrat chanted "impeach 45!" after telling the convention, which sprouted from the global Women's March held Jan. 21, that Trump colluded with Russians to undermine American democracy and disrespects women.
"This is a president who's not only colluded with Putin, but this is a president who understands not only what he is doing for Russia, but indeed what [Rex] Tillerson is doing, who's supposed to be his secretary of state," said Waters.
"They are aligned because they want to lift the sanctions to drill for oil in the arctic. It's all about the money. Follow the dollar and you'll understand what they're doing."
Waters addressed reports that a federal grand jury has green-lighted criminal charges against at least one individual as a result of Special Counsel Robert Mueller's investigation into allegations of Russian interference in the 2016 presidential election.
"It ought to be [former Trump campaign manager Paul] Manafort," she said.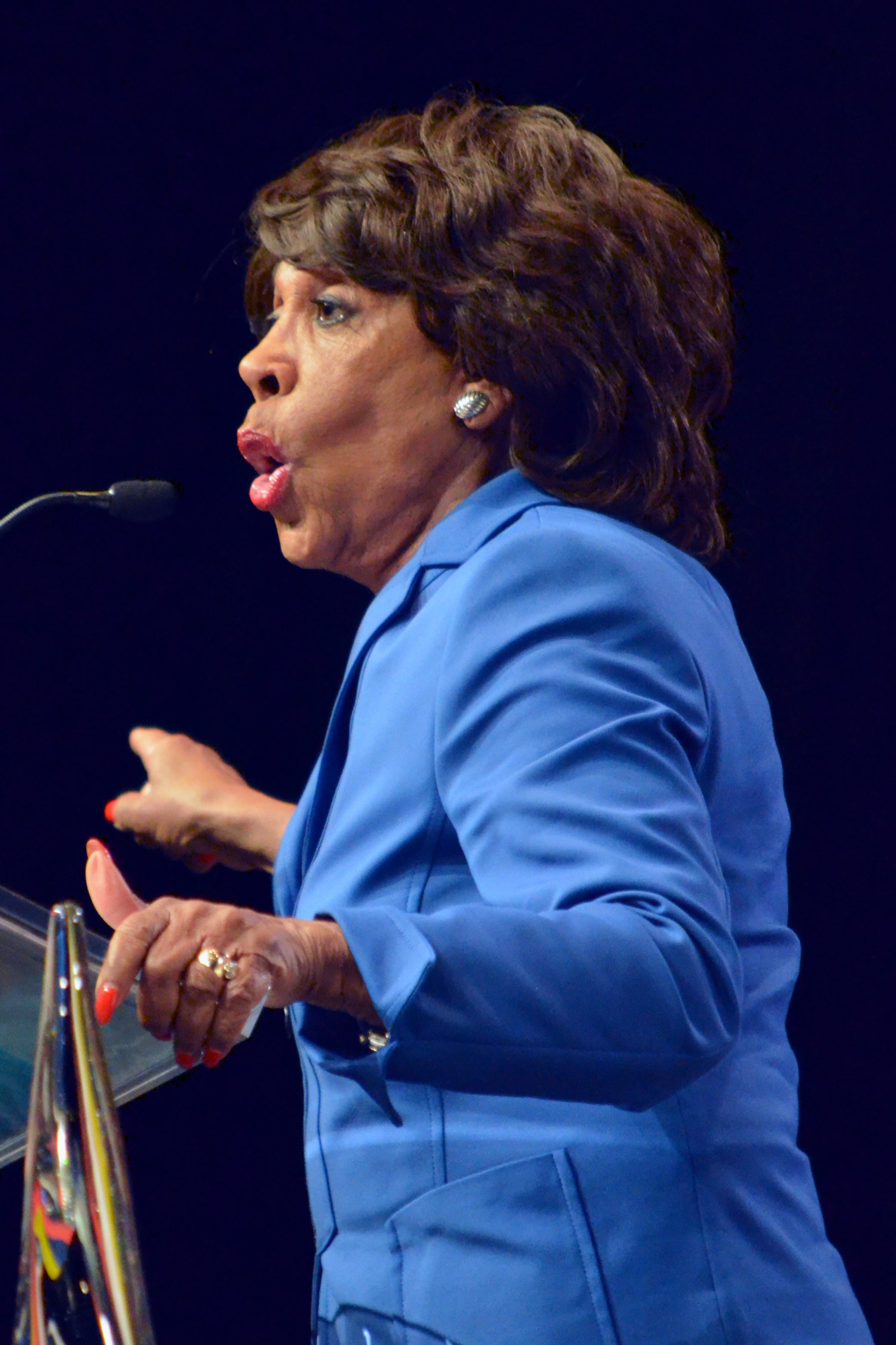 U.S. Rep. Maxine Waters led a chant of "impeach 45!" at The Women's Convention in Detroit on Saturday. Photo by Dustin Blitchok.
'We're Not Gonna Take It Anymore!'
Waters participated in the Women's March on Jan. 21, which led to the organizing of the Detroit convention. The march "was not a protest," she said.
"It was a movement that was founded for women and by women from all walks of life who are very concerned with the future and direction of this country."
A war is being waged against sexual harassment, assault and rape, and women are courageously coming forward to reveal abuses that were suffered in silence, Waters said. The disclosures, such as those made using #MeToo, have exposed the prevalence of rape culture in American society, the congresswoman said.
"Keep your hands off our backs and our goddamn bodies. We're not gonna take it anymore!"
Waters' refrain of "reclaiming my time" — during her questioning of Treasury Secretary Steven Mnuchin when he appeared before the House Financial Services Committee in July — is the motto of the Women's Convention, which continues through Sunday at Detroit's Cobo Center.
The 79-year-old congresswoman's stance in favor of impeaching the president, no-nonsense oratory style and social media virality have connected her with activists who are generations younger than her and earned her nicknames like "Auntie Maxine" and "Auntie Woke."
She used the third presidential debate between Trump and Democratic candidate Hillary Clinton — where Trump followed his female debate opponent around the stage — to illustrate her message to women of speaking out in the face of mistreatment.
"[Clinton] said she wanted so badly to turn around and say, 'creep, get off my back,'" Waters said, adding that Clinton refrained from doing so due to the advice of consultants and political handlers.
"We have to stop taking that advice," Waters said. "Just remember what Hillary should have said: 'Creep, get off my back!'"
Related Links:
Eugene Robinson, Steve Cortes, Joy-Ann Reid Talk About Trump's Relationship With The Press
Jane Fonda Talks Activism, President Trump And Tom Hayden's Legacy
Main image: U.S. Rep. Maxine Waters, left, and Palestinian-American activist Linda Sansour at The Women's Convention Saturday, Oct. 28 in Detroit. Photo by Dustin Blitchok.
View Comments and Join the Discussion!
Posted-In: Detroit Donald TrumpNews Futures Politics Events Markets General Best of Benzinga