Why Jane West's New Marijuana Product Line Might Be A Game Changer For Women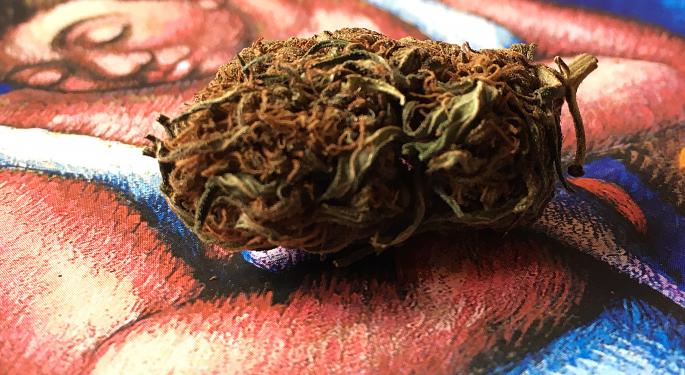 Versión en Español en El Planteo: Jane West y sus Discretos Productos de Marihuana para Mujeres
If we had to pinpoint one characteristic that stands out in Jane West, it would be her attention to detail. After all, being an events organizer, details are central to standing out among the crowd.
Jane transitioned from a successful career in traditional events organization to the marijuana industry four years ago and has since rarely looked back with regret, even though she was fired from a $90,000-a-year job and been charged with six crimes just for participating in the cannabis space.
Over this period, Jane launched a company of consumption-friendly cannabis events organization; founded Women Grow, one of the largest and most influential organizations in the marijuana industry; collaborated in the design of a glass, weed products line with GRAV, generating millions in revenue; and created her own line of branded products, which now sell under the Jane West brand.
"Everything I've accomplished, I've accomplished over a short four years time span. I think that really speaks to the opportunity that the cannabis industry offers," West told Benzinga during a recent conversation.
"If you focus your efforts on something you really want to create, this space will provide a lot of opportunity, mainly because of the lack of infrastructure there still is. It takes vision and tenacity and an entire team of people; but, to be clear, there is no other space that I'm aware of where the is this much energy, opportunity, investment dollars, and everything else, all going on at one time," she added, spending another ten minutes going into the societal impact of cannabis legalization and the importance of being a part of the movement.
Related Link: Making Marijuana Safer: Jessica Versteeg Explains Paragon Coin, The New Cannabis Blockchain
Our conversation with Jane went on for about 90 minutes, but there was one underlying theme: women and cannabis. We talked about women executives in the industry, about female engagement, and mostly, about "inviting mainstream women to experience cannabis and its benefits." It's this last bit the one that will be the focus of this article, given the launch of the Jane West Collection.
The Jane West Collection
"The Collection" is Jane's first line of cannabis flower accessories. "Jane set out to create new flower essentials for the legal lifestyle as she lives it — busy, social and full of everyday experiences," her catalog reads. This is why she came up with products she could not find anywhere else, products that are as sleek, subtle and discrete, as they are functional.
But in a context where everyone seems to be launching some kind of cannabis-related product, why is Jane's line so important?
Unlike most other product lines out there, Jane's products resemble traditional products like eyeliners, makeup kits, lip-gloss and booze flasks. This is to say: They often go unnoticed by anyone but the owner.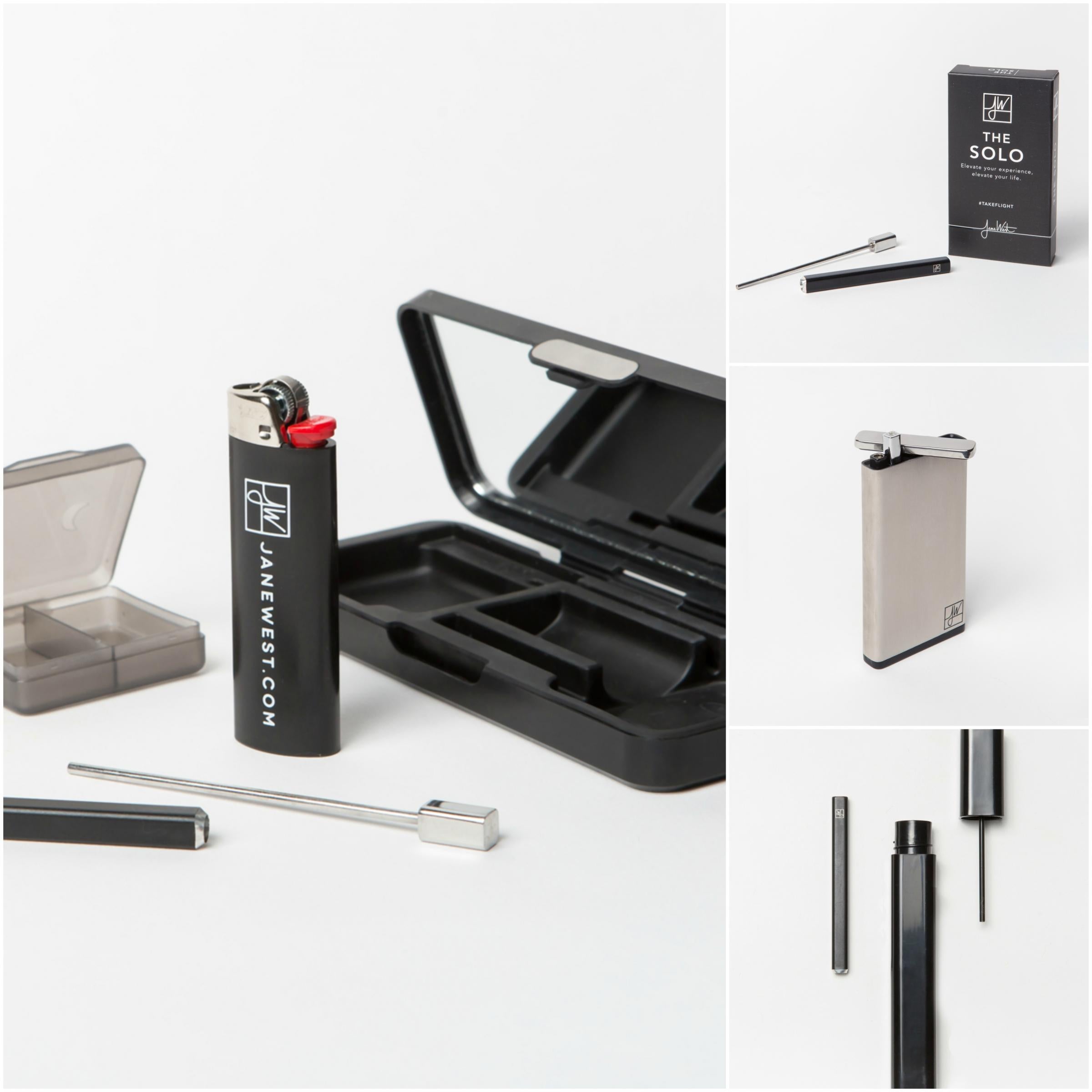 Product images courtesy of Jane West.
What Jane is after is getting regular adult women (think your mother, your aunt, even your grandma) to experience the benefits of cannabis consumption.
"This is a completely new way of looking at how to incorporate cannabis into our lives. It's not just about making my products pretty, it's also about making them sophisticated and functional," West said. "So, for instance, The Classic, which looks like a flask, is the identical size, weight and shape of an iPhone 7; it's designed to fit seamlessly into your life and provide a simple, replicable, predictable experience every time you use it."
"The woman that I'm designing this product for, women in my demographic, American women between the ages of 35 and 50, are already taking more mind-altering drugs (prescription anti-anxiety and anti-depression medications) on a daily basis than any other group of Americans," West concluded. "Cannabis can be used to replace these… We know that cannabis is less harmful to individuals and communities than alcohol, and it is less addictive than the pain medication and prescription anti-anxiety and anti-depression medications that women are currently on, and it is a plant that grows from the ground that we all should have access to."
More From Benzinga:
From Military Commander To Cannabis CEO: The Story Of One Of The Fastest-Growing Tech Companies In The Marijuana Industry
Image Credit: Javier Hasse
View Comments and Join the Discussion!
Posted-In: bongsCannabis Entrepreneurship Success Stories Startups Exclusives Interview General Best of Benzinga