Concert Streamer, K-12 Center, Internet Firm Among This Week's IPOs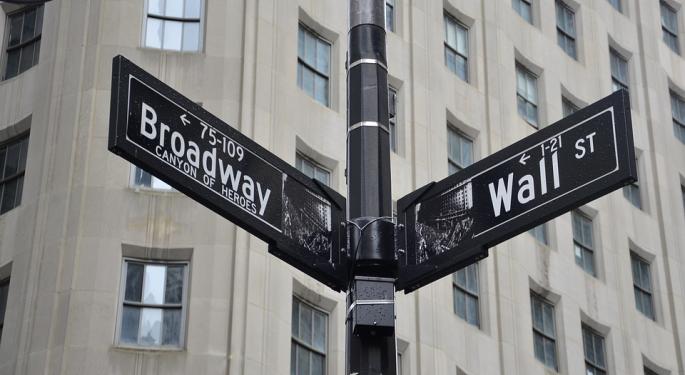 In an unusual turns, of the five companies making market debuts this week, none have a hand in health care. The slate of initial public offerings includes firms in finance, entertainment, business strategy, education and internet service.
Here are the corporations, three Asian and two domestic, to appear on the exchanges:
Qudian Inc. (QD) will issue 37.5 million shares between $19 and $22 Wednesday on the New York Stock Exchange. Founded in 2014, the Chinese online credit provider serviced about 4.8 million borrowers with $2.4 billion in the first quarter of the 2017.
Invest in IPO shares before the stock hits the market with ClickIPO. Check it out here
LiveXLive Media, Inc. (LXL) will issue nearly 7.7 million shares between $12 and $14 Thursday on the New York Stock Exchange. Based in Beverly Hills, the entertainment company provides remote access to live music festivals and events through video streaming and production.
MongoDB, Inc. (MDB) will issue 8 million shares between $18 and $20 Thursday on the Nasdaq. The 10-year-old company's database platform serves 4,300 global customers, including more than half of the Fortune 100 firms.
Rise Education Cayman Ltd (REDU) will issue 11 million shares between $12 and $14 Friday on the Nasdaq. The Chinese education center provides K-12 students an immersive English environment with an American curriculum.
Sea Ltd (SE) will issue nearly 49.7 million shares between $12 and $14 Friday on the New York Stock Exchange. The Singapore-based internet firm serves consumers in Southeast Asia.
Related Links:
The Basics Of IPOs: Some Things You Should Know
Posted-In: IPOs LiveXLive Media MongDB Qudian Rise Education Cayman SeaNews IPOs Best of Benzinga
View Comments and Join the Discussion!