Weinstein, Kalanick And The Cult Of Personality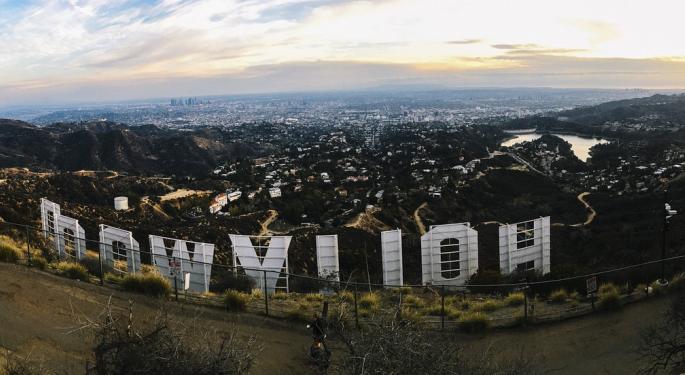 "Cult of personality" companies have taken a hit in 2017.
A cult of personality emerges when someone utilizes propaganda and/or mass media to create a impossibly perfect persona. Similarly to sociologist Max Weber's "charismatic authority," a cult of personality embodies "an idealized, heroic, and at times worshipful image, often through unquestioning flattery and praise."
Companies heavily aligned with their founders well after the startup stage could run the risk of a disastrous fallout if the company's governance isn't prepared to deal with the loss of its founder.
The latest fallout is the Harvey Weinstein sexual harassment scandal rocking Hollywood. The movie producer, who was fired from the company bearing his name and resigned from its board after a New York Times investigation of his conduct toward women, said he has a problem and is seeking help.
"Weinstein Company is very much a function of Weinstein. There is much of a cult of personality relationship to the company," said reputational risk expert Nir Kossovsky, the CEO of Steel City Re.
Uber, Tesla, Others Closely Associated With Founders
Uber's reputation took a major hit after its founder Travis Kalanick's inappropriate behavior came to light.
"The directors of these companies need to get themselves to understand, no matter their ownership stake, once they are fully operational, that the company is no longer Harvey's company, it is no longer Kalanick's company," said Kossovsky.
Companies are legal entities; their directors have a legal duty to their investors to protect the firm's assets. Of vital importance is the company's reputation, and directors need to make a business judgment call on whether the firm is better with or without its CEO, Kossovsky said.
A company that lives and dies with its founder or leader represents one of the greatest risks investors may face, Kossovsky said.
When you are betting on Tesla Inc (NASDAQ: TSLA), you are betting on Elon Musk; the same goes for Amazon.com, Inc (NASDAQ: AMZN) and Jeff Bezos, Kossovsky said. The harder it is to break into an industry, the easier it is to overcome a reputational event, he said.
"It comes down to the purpose of governance. The people in authority must be incentivized to behave in the best interest in the company," Kossovsky said.
"Hollywood has a reputation problem. Any business built on a strong personality [that's] unrestrained can lead to good and it can lead to risk. The point of good governance is to allow the good part of a strong personality to create value while restraining the bad part of a strong personality from creating risk. The risk part should be appropriately governed."
Related Link: Twitter Unlocks Rose McGowan's Account, Tries To Explain Itself
Posted-In: Elon Musk Harvey Weinstein Mark Zuckerberg Nir Kossovsky Travis KalanickNews Best of Benzinga
View Comments and Join the Discussion!