Procter & Gamble Responds To Trian's White Paper Proposal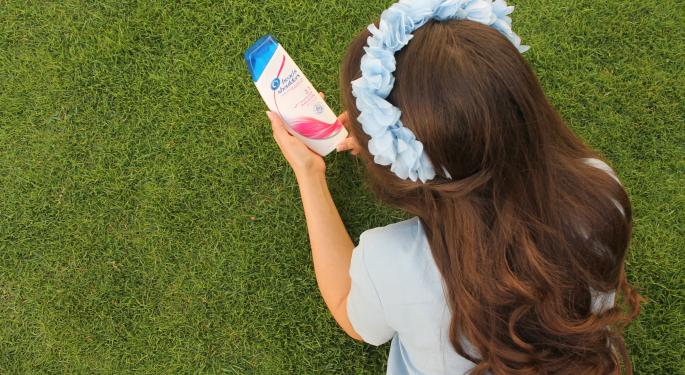 Activist investor and Procter & Gamble Co (NYSE: PG) shareholder Nelson Peltz detailed his activist campaign against the consumer packaged giant Wednesday in a white paper presentation.
Peltz's Trian Partners controls a $3.5 billion stake in P&G and made his desires to control a seat on the board known over the past few months. But it wasn't until Wednesday he detailed his vision for the company.
Peltz believes that P&G would be in a better position to operate if it were to restructure itself into three different global units, CNBC reported. The units are:
Beauty.
Grooming and health care, fabric and home care.
Baby, feminine and family care.
The activist investor also argued that the company's "innovation machine is broken" as evidence by a lack of new products introduced to the market. In fact, the last new created product, the Swiffer cleaning line, dates back two decades.
Peltz didn't call for P&G CEO David Taylor's ouster but did suggest senior executives are being compensated unfairly at a time when the company is losing market share and showing poor profit growth.
P&G Responds
Peltz's view of P&G is "very outdated and misinformed," the company responded in a press release. The company highlighted its industry leading market share across many leading brands, a best in class margin profile, an average EPS gain (currency neutral) of 11 percent over the past five years, among many others.
P&G was "already successfully executing the most significant transformation in the Company's history" prior to Peltz's involvement, the company continued. For example, the total number of brands has been consolidated from 170 to 65 and gone from 16 categories to 10.
"We studied numerous organizational design structures, including one similar to what Mr. Peltz proposed in his white paper," the company noted. "We concluded that this approach would result in higher costs, lower efficiency, reduced profits, and an added layer of management complexity. His playbook appears to be code for another restructuring and a precursor to a breakup of the Company — his 'cookie-cutter' plan. Our analysis has shown that Mr. Peltz's suggestions would be value destructive, and we believe it represents another example of his misguided view of P&G's business."
Related Links:
Activists Gonna Activate: Hedge Funds Send Letters To Acorda, Taubman Centers Boards
25 Interesting Facts About Forbes' 25 Highest-Earning Hedge Fund Managers
_________
Image Credit: By Yasmine Ag - Own work, CC BY-SA 4.0, via Wikimedia Commons
View Comments and Join the Discussion!
Posted-In: activist investor CNBC Consumer Packaging Nelson Peltz Trian PartnersNews Top Stories General Best of Benzinga