As Netflix Tackles Suicidal Issues, Hospital Psych Units Grapple With Real-Life Consequences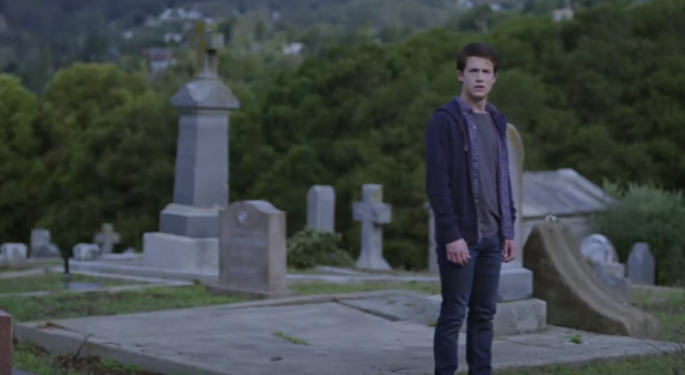 Netflix, Inc. (NASDAQ: NFLX) has proven its prowess in the art of motion pictures. It targets an audience, and it delivers.
The company's "13 Reasons Why," a series detailing social responses to a young woman's suicide, secured an 86-percent rating on Rotten Tomatoes and for a while was the year's most tweeted-about show, according to Entertainment Weekly.
But for some viewers, it was more than typical entertainment. It was inspiration.
Unflattering Imitation
The release of "13 Reasons Why" reportedly correlated with a spike in online searchers for suicide, and at least one community saw more tangible effects through the so-called "contagion effect."
"There are patients who around the time that that series aired were coming in with imitation suicide attempts," said Dr. Elizabeth Kowal, section chief of pediatric behavioral health at Helen DeVos Children's Hospital in Grand Rapids, Mich. She quantified cases as a "handful."
"We saw probably the largest spike in suicidality in our behavioral health patients in general [in May]," Kowal told Benzinga.
And the pattern went beyond what Kowal witnessed. Colleagues at local inpatient psych units swapped similar stories, noting that a couple patients at a time attributed imitation suicide attempts to "13 Reasons Why."
Triggering
To the behavioral health experts, the reaction wasn't necessarily surprising.
"I have heard from people that the '13 Reasons Why' is very triggering if you have a trauma history, so there's a lot of people who, if you've had sexual abuse or trauma history, then visualizing something that's that graphic can be very triggering and can potentially cause decompensation in mental health or functioning," Kowal said.
Social Responsibility
The risk of the contagion effect is well known among mental health professionals.
"We have the research to know that the contagion effect is what we try to mitigate when we have, for example, a suicide attempt at a high school," Kowal said. "We don't want to romanticize it, we don't want to bring a whole bunch of attention to it in that way because that can trigger imitation suicides from the contagion effect for the adolescent population."
This theory justified recent alarm about another Netflix original, "To The Bone," which chronicles experiences with eating disorders. Some worried the show could inspire unhealthy thoughts among people prone to similar health issues.
"Any show like that in terms of how adolescents work, peer pressure and just the vulnerability of the adolescent population, I think puts them at risk for that contagion effect," Kowal said. "I think anything that romanticizes something like that can definitely potentially cause a trigger for some people who may be at increased risk."
Netflix told CNN in a statement, "We always believed this show would increase discussion around this tough subject matter. This is an interesting quasi experimental study that confirms this. We are looking forward to more research and taking everything we learn to heart as we prepare for season 2."
The second season of "13 Reasons Why" is set for release in 2018.
Related Links:
A Look At How Well Sin Stocks Trade In Light Of José Cuervo IPO
FDA Says It Will Cut Nicotine In Cigarettes To 'Non-Addictive Levels'
Posted-In: 13 Reasons WhyNews Psychology Top Stories Exclusives Tech Interview General Best of Benzinga
View Comments and Join the Discussion!