Chinese Amazon Cloud Operator Bans Filter-Routing Software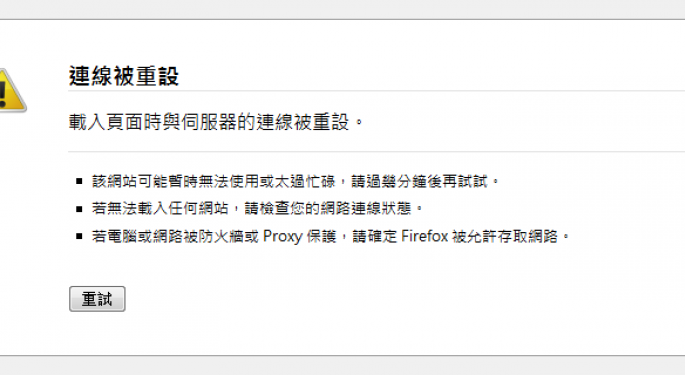 Champions of China's free internet campaign took another hit Monday with a pullback of functionalities on Amazon.com, Inc. (NASDAQ: AMZN)'s cloud computing services.
Beijing Sinnet Technology, the Chinese company locally operating Amazon Web Services, ordered domestic site hosts to stop using software allowing internet users to rout the government's "Great Firewall." China is known to filter access to targeted international sites.
"If users don't comply with the guidance, the offered services and their websites can be shut down," a service hotline operator told the New York Times. "We the operators also check routinely if any of our users use these softwares or store illegal content."
The Amazon affiliate first approached customers on guidance from the national telecom regulator and China's Ministry of Public Security, initiating outreach in a Friday email and following up Monday.
Amazon had not yet issued a statement on the Chinese operations.
Just days earlier, Apple Inc. (NASDAQ: AAPL) had alerted developers of virtual private network apps that their iOS software would no longer be accessible in China, as they enabled the illegal circumvention of censorship tools.
Apple's decision prompted outcry from human rights groups even as some expressed sympathy for the business model, acknowledging that Apple's survival in the Chinese market may depend on its regulatory compliance.
Related Links:
Alibaba Links Entrepreneurs With China, A Market Jack Ma Says Can't Be Ignored: 'You Will Miss The Future'
Cantor Highlights A Big Opportunity For Amazon
________
Image Credit: "English: "Connection reset" error message as shown by Firefox in Traditional Chinese. Such an error message can appear when trying to access a website (from within mainland China) that is blocked by the Great Firewall of China." By The original uploader was Wrightbus at Chinese Wikipedia [MPL 1.1 (https://www.mozilla.org/MPL/1.1/), GPL (http://www.gnu.org/licenses/gpl.html) or LGPL (http://www.gnu.org/licenses/lgpl.html)], via Wikimedia Commons
View Comments and Join the Discussion!
Posted-In: News Emerging Markets Psychology Global Markets Tech Media General Best of Benzinga