Alibaba Links Entrepreneurs With China, A Market Jack Ma Says Can't Be Ignored: 'You Will Miss The Future'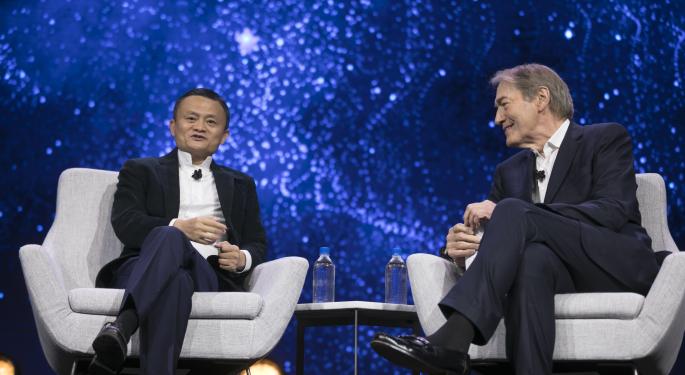 Gateway '17, Alibaba Group Holding Ltd (NYSE: BABA)'s first conference of this kind in the United States, opened in Detroit Tuesday with a message of globalization — and growth.
The company that's transformed the concept of retail came to the Motor City to connect small businesses with China.
Alibaba Executive Chairman Jack Ma told an audience of about 3,000 entrepreneurs that when the company was founded in 1999, the Internet's penetration in China was negligible.
The numbers are stunning now: Alibaba's sales will likely reach $1 trillion within three years, and Ma predicts the company will qualify as the world's fifth-largest economy by 2036, he said in an onstage interview with journalist Charlie Rose.
The degree to which Alibaba, and the Chinese economy as a whole, have grown means that American businesses cannot ignore the market, Ma said.
"If you miss the opportunity of selling your products to China … you will miss the future."
Alibaba describes itself as the world's largest shopping mall, with more than 1.5 billion product listings and a reach of more than 500 million monthly mobile active users.
Why Detroit?
Jennifer Kuperman, head of international corporate communications at Alibaba, said Detroit was chosen for Gateway '17 due to the city's proximity to small businesses and farmers.
The city is "the heart of" businesses representing technology, innovation and reinvigoration, Kuperman said, and noted the support of city and state officials.
Mayor Mike Duggan said Amazon.com, Inc. (NASDAQ: AMZN) and Microsoft Corporation (NASDAQ: MSFT) picked Detroit over Ann Arbor for their Michigan offices, in a sign of how far the city has come. Detroit exited an $18-billion municipal bankruptcy in late 2014 and has witnessed substantial private investment in recent years.
One of the drivers of that investment, Quicken Loans Chairman Dan Gilbert, made a surprise appearance Tuesday and sat down with CNN's Lisa Ling.
When Ling asked Gilbert for his advice about entrepreneurship, he said, "You want to be afraid of the status quo."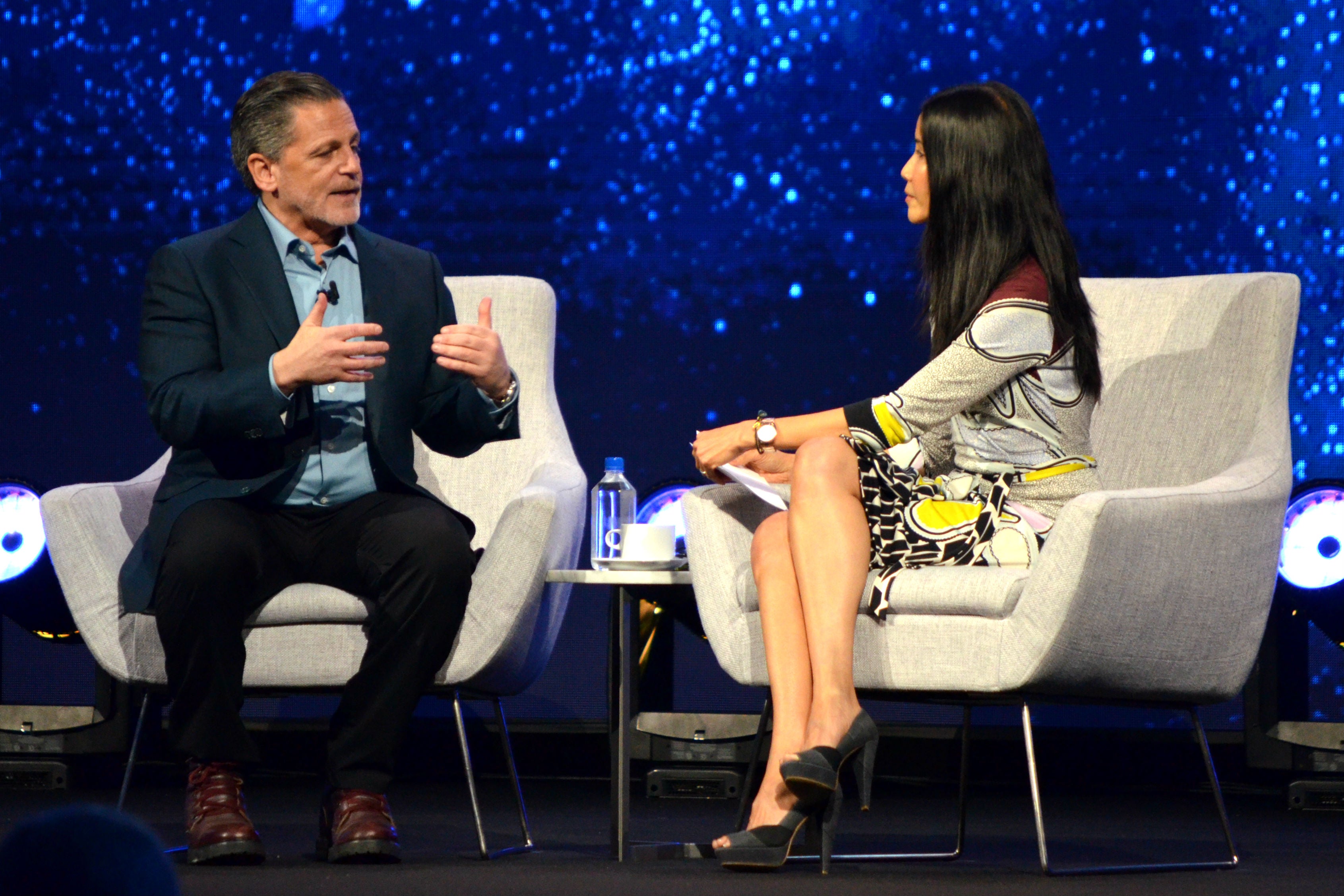 Quicken Loans Chairman Dan Gilbert is interviewed by CNN's Lisa Ling at the Gateway '17 conference Tuesday. Photo by Dustin Blitchok.
Entrepreneur and investor Marcus Lemonis, the star of the CNBC series "The Profit," said he's invested more than $50 million in small businesses in the last five years.
Ma has fundamentally changed how business is done in the world, the cable TV personality said.
"This is a get-together of the smartest and brightest people in one of the most badass cities in America," Lemonis said to the audience in Detroit.
'We Are Not An E-Commerce Company'
The subject of Amazon, fresh off its $13.7 billion purchase of Whole Foods Market, Inc. (NASDAQ: WFM), came up twice Tuesday.
When asked about the grocery sector in light of the Amazon deal, Alibaba Group President Michael Evans said it represents major business for U.S. exporters.
"The demand for fresh products out of the U.S. in fruit, vegetables and fish is enormous," Evans said of the Chinese market.
Later, when Rose asked Ma if he views Amazon as a competitor, the executive said there's a key difference between the two.
"[Amazon] is an e-commerce company," Ma said. "We are not an e-commerce company. We help others to become e-commerce."
Alibaba's role is to build the infrastructure that allows entrepreneurs to become an Amazon or Microsoft, Ma said.
Posted-In: News Emerging Markets Entrepreneurship Movers & Shakers Events Small Business Markets General Best of Benzinga
View Comments and Join the Discussion!