DC Insider Reveals The Hottest Topic On The RNC's Agenda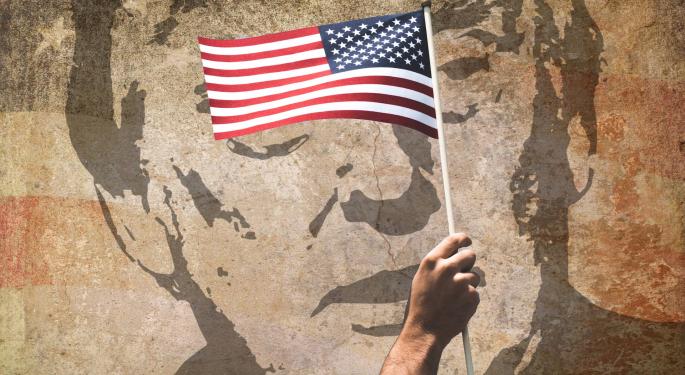 A few weeks ago, the Republican National Committee hosted its Summer Retreat in Chicago. The event, hosted by Chairwoman Ronna R. McDaniel, Co-Chairman Bob Paduchik and Finance Chairman Steve Wynn, boasted a guest slate that included Vice President Mike Pence, Speaker of the House of Representatives Paul D. Ryan and Sen. Tom Cotton of Arkansas.
Also present in this invite-only event was Julio Gonzalez, CEO of Gonzalez Family Office and advisor for the Hispanic 100 in tax reform issues with the administration.
Discussing full expensing during a recent conversation, Benzinga asked Gonzalez about the hottest topic in the retreat. It was healthcare reform, he revealed.
The Current State Of Affairs
"Two weeks ago, Republicans thought they were close to getting healthcare reform done, but it didn't get done last week because they don't have the votes," Gonzalez explained. "They are now trying to figure out if there is any way to salvage it this week, before they go away on recess."
However, everything is interrelated, he continued. So, it's important to understand this connection to comprehend why healthcare is the big topic for Republicans right now.
"Getting healthcare reform done is really important before going to tax reform because you have $1 trillion of benefits there that would flow into the tax reform, to help lower rates," he explicated. "Then, you are also talking about our budgets, that need to be done in October, so we can keep the Congress, the Senate and the government open and running. So, all those things are being discussed, and they are all interrelated: healthcare, budgets, building the wall, security, military ... They are all intertwined.
"The recent focus has been healthcare because this administration wants to come through on some of its promises, which they thought they would be able to deliver on more easily, having a Republican-controlled House, Senate and White House."
On the bright side, Gonzalez concluded, one thing can be learned from all of this experience: "A bipartisan approach is really needed to get all of these issues done for all of America." In his view, the best way to reach a result that benefits the whole country is through the inclusion of all parties to get these things done more quickly.
More From Benzinga:
Meet Avicanna, The First Marijuana Company To Be Accepted Into Johnson & Johnson Innovation, JLABS @ Toronto
Picking Marijuana-Related Investments: Phyto Partners Walks Us Through Its Criteria
Posted-In: News Health Care Futures Politics Topics Events Economics Exclusives Best of Benzinga
View Comments and Join the Discussion!