The Most Bought And Sold Stocks Of The First Half Of 2017, According To TD Ameritrade Clients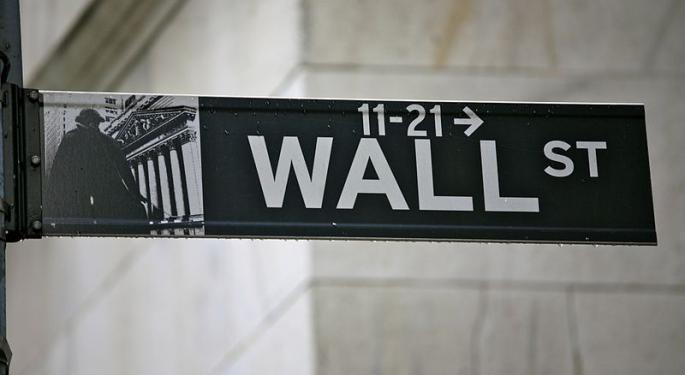 Retail investors ended the first half of 2017 with record equity exposure, according to TD Ameritrade's Investor Movement Index, or IMX. The index indicates that investors used the first six months of 2017, during which the S&P 500 rose 7.6 percent, to increase their exposure to tech and defensive plays. The index tracks retail investor sentiment and exposure.
Here were the most popular buys and sells among TDA clients during the first half of the year.
Most Popular Buys
NVIDIA Corporation (NASDAQ: NVDA): Perhaps unsurprisingly, Nvidia has continued to be one of the darlings of retail investors. The top-performing S&P 500 stock of 2016, NVDA is up 56 percent year-to-date, and up 400 percent since the start of 2016.
Amazon.com, Inc. (NASDAQ: AMZN): Amazon arguably made the splash of the half when it swooped in on June 16 and bought Whole Foods Market, Inc. (NASDAQ: WFM) for $42 per share. Jeff Bezos' empire is up 33 percent in 2017 and has spent much of the past two months at or above the $1,000 level.
Verizon Communications Inc. (NYSE: VZ): Retail investors were net buyers of Verizon in the first half, despite the fact that the telecom giant is down about 20 percent year-to-date. Arguably no company has been more loved by the M&A rumor mill this year. On top of shelling out $3 billion for Straight Path Communications Inc (NYSE: STRP) in May and absorbing Yahoo's core internet properties in mid-June, Verizon has also been rumored to have interest in Walt Disney Co (NYSE: DIS), Charter Communications, Inc. (NASDAQ: CHTR), and Pandora Media Inc (NYSE: P).
AT&T Inc. (NYSE: T): The defensive nature of the telecom plays seemed to be a theme for retail investors, as AT&T was also a favorite despite being down 15 percent year-to-date. Wall Street is closely watching its proposed merger with Time Warner Inc (NYSE: TWX).
Ford Motor Company (NYSE: F): TD Ameritrade clients were net buyers of Ford during the first half, but that wasn't enough to save Mark Fields' job. The company fired its CEO in late May after several years of stock underperformance. Ford is down 7 percent in 2017.
Most Popular Sells
Apple Inc. (NASDAQ: AAPL): Maybe retail investors are worried about potential iPhone 8 delays. Regardless, TDA's retail investors were net sellers of Apple in the first half, despite the fact that the stock is up 29 percent.
Facebook Inc (NASDAQ: FB): Another of the infamous FAAMG stocks, Facebook is actually up 36 percent in 2017 despite the fact that it was net sold in the first half.
Disney: Investors have been on the right side of this one, as the House Of Mouse is trading down about 1 percent this year. Disney has missed Wall Street's revenue estimate three quarters in a row dating back to November 2016, much of that due to headwinds at ESPN.
Wynn Resorts, Limited (NYSE: WYNN): Wynn has been a beast in 2017, up 48 percent, but retail investors weren't impressed. The stock moved higher in May after data showed Macau gaming revenue increased 24 percent year-over-year.
Citigroup Inc (NYSE: C): Citi is up 5 percent in 2017, no doubt helped by rising interest rates and passing the Federal Reserve's stress tests. But the stock was still net sold during the first half of the year among TDA retail investors.
Photo credit: Wikimedia Commons
View Comments and Join the Discussion!
Posted-In: IMX Investor Movement Index TD AmeritradeNews Movers & Shakers Movers General Best of Benzinga