Stop Talking About Amazon's Prime Day, It Is Meaningless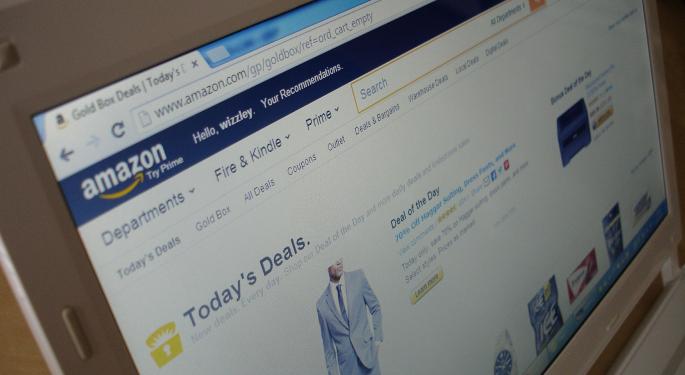 Main Street and Wall Street are both making a big deal out of Amazon.com, Inc. (NASDAQ: AMZN)'s annual Prime Day selling holiday but there is little reason to celebrate Jeff Bezos' invested holiday, according to Gadfly's Shira Ovide.
Just A Big Hoopla?
Amazon hosted a 30-hour selling event this week, which it dubbed as the "biggest global shopping event in Amazon history" — sales rose more than 60 percent from the same event in 2016, Ovide noted. Yet, at the same time, the online commerce giant isn't offering many details on what exactly grew 60 percent — was it total sales? Items shipped?
Meanwhile, "tens of millions" of Prime members bought something on Prime Day, Ovide continued. Similarly, "tens of millions" could be 20 million or it could be 70 million and everything in between. On any regular day do "tens of millions" of Prime members typically buy products?
Unless Amazon releases specific metrics, the company is signaling to investors it is a meaningless event. After all, if it were an important financial event the company would have an obligation to tell investors — something it hasn't ever done.
Prime Day isn't mentioned in Amazon's securities filing, which by law has to include all relevant information concerning its business, Ovide pointed out. There is also no mention of Prime Day in Amazon's 2015 securities filing and earnings report.
Analysts at JPMorgan believe that Amazon generated $1 billion in sales during Prime Day. Put in context, the company generates on average $444 million in revenue (based on Wall Street's estimate for Q3), which isn't notably significant — especially when considering the fact Amazon generated $143 billion in revenue over the past year.
"The genius of Amazon is its ability to persuade people to turn to the company first for all their shopping needs, and Prime Day reinforces that habit," Ovide concluded. "But we don't need the smoke and mirrors about how Prime Day was a success as long as people don't ask any follow-up questions about what 'success' means."
Related Links:
A Look At Traditional Retailer Promotions Amid Amazon Prime Day
Analyst Explains How Retailers Can Cash In On Amazon's Prime Day
Posted-In: Amazon Prime Prime Prime DayNews Events Tech Media General Best of Benzinga
View Comments and Join the Discussion!