Is Alibaba A Potent Threat In Smart Speaker Market?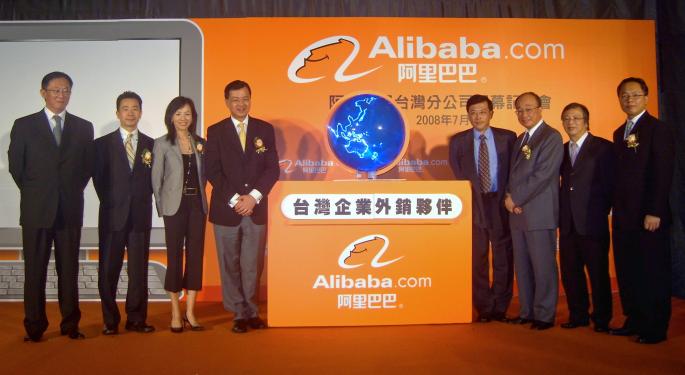 The smart speaker market is getting crowded, with the latest entrant being Chinese e-commerce giant Alibaba Group Holding Ltd (NYSE: BABA), promoted by Jack Ma.
Utility Value Of Smart Speakers
Smart speakers are wireless, smart devices that use Wi-Fi, Bluetooth and other standards to complete multiple functions.
Some of the functions smart speakers can perform include:
Checking the weather.
Playing music.
Reading the news.
Managing connected smart home devices.
The Market And Players
The product made its way through the market in late 2014, when Amazon.com, Inc. (NASDAQ: AMZN) introduced its Echo home smart speaker. Later, Alphabet Inc (NASDAQ: GOOGL) (NASDAQ: GOOG) joined the fray with its Google Home. Apple Inc. (NASDAQ: AAPL) didn't want to be left behind and joined the party by announcing HomePod last, although it isn't expected to be available until December.
Microsoft Corporation (NASDAQ: MSFT) also recently announced plans to release the Invoke speaker in partnership with Harman Kardon, a division of Samsung Electronic (OTC: SSNLF).
Then of course, there is a host of smaller companies that either have a competing product already in the market or are working on such a product.
To survive in a market that is slowly becoming crowded, companies have to differentiate their products in order to survive the competitive onslaught.
Alibaba Joins The Fray
Last week, Alibaba made a grand entry into the space, announcing its own smart speaker named JinglingX1. A CNBC report, quoting EMarketer, said about 36 million Americans will use a smart speaker at least a month in 2017, a 130-percent year-over-year growth.
Alibaba's version of the smart speaker is now available only in China, and speaks only Mandarin. However, the company isn't the first smart speaker in China, as Baidu Inc (ADR) (NASDAQ: BIDU) and JD.Com Inc(ADR) (NASDAQ: JD) have their versions as well, named Xiaoyu Zaijiaa and LingLong DingDong, respectively.
Alibaba has priced X1 at $73 for the early birds who place the first 1,000 orders during a one-month trial period. This compares favorably to the $478 pricing for Baidu's speaker and $450 for JD.com's. Alibaba's product is scheduled to be made available on Aug. 8.
Alibaba can look ahead to a promising future for its smart speaker, if it can maintain its cost competitiveness and reach out to other countries in Asia and possibly into the U.S. and Europe too.
Related Links:
Chip Stocks On the Move: AMD, Nvidia, Xilinx, Rambus And More
Closing In On The $1,000 Psychological Barrier
__________
Image Credit: Rico Shen [CC BY-SA 4.0-3.0-2.5-2.0-1.0 (http://creativecommons.org/licenses/by-sa/4.0-3.0-2.5-2.0-1.0)], via Wikimedia Commons
View Comments and Join the Discussion!
Posted-In: AlexaNews Emerging Markets Top Stories Markets Tech Trading Ideas General Best of Benzinga