Yourent Takes Direct Aim At The Hotel Industry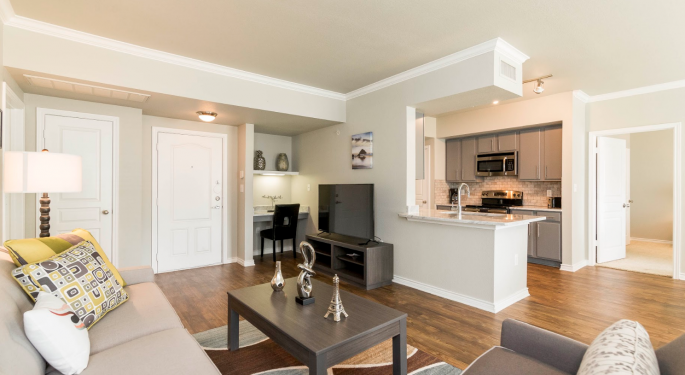 Airbnb's prominence in the hospitality industry has paved the way for several niche alternative accommodations players to come into the market.
A problem with Airbnb, however, is despite the reviews, there is no standardization across its platform; it really is a gamble when you stay at an Airbnb for leisure or business.
Yourent is looking to provide another option by standardizing its accommodations in nearly 300 units across the country. The company is taking direct aim at the hotel industry.
Hotel Alternatives
Alternative accommodations or vacation rentals offer travelers better value; travelers can often rent a two- or three-bedroom condo for the same price as a studio-room hotel. Travelers are beginning to realize that with renting your money can go a lot further just by booking hotel alternatives.
"We are creating a consistency in brand, an experience that will rival a four- or five star hotel, taking advantage of the market place that exists and we are standardizing that," Yourent Chief Managing Officer Brian Ferninand told Benzinga.
But what about the amenities of a hotel? Several of the new vacation rental startups can compete with hotels by offering all the amenities found in your typical hotel, some even boasting full-blown concierge services.
Yourent's Focus
Yourent is currently focusing on urban core markets with high traffic density, including cities with hot markets but limited hotel supply like Austin and Nashville. Yourent inventory consists primarily of Class A, multi-family properties, secured by master lease agreements through partnerships with real estate companies and private equity firms.
The company currently maintains a 71-percent occupancy rating, with revenue growth in the triple digits every year since 2012. Yourent is projecting $75 million in revenue in 2017 and is entering several key markets including L.A., Denver, San Diego and Boston.
"We look at what we do we consider it is direct competition to hotels, it is a direct value proposition to the traveler that rivals the hotel, " said Ferninand.
Major players have responding to the travel shift that is currently underway, Marriott International Inc (NASDAQ: MAR) has Pulse, while Accor SA (EPA: AC) has responded by buying Luxury Retreats. Airbnb has also made a shift to standardization across its platform, looking to professionalize its relationship with over 2 million hosts around the world.
Yourent expects to control 3,000 units by 2019.
Related Links:
Will Short-Term Rentals Kill The Timeshare Industry?
This Startup Is Utilizing Machine Learning And AI To Determine Vacation Rental Pricing
View Comments and Join the Discussion!
Posted-In: Accor AirbnbTravel Top Stories Exclusives Interview General Real Estate Best of Benzinga