This Startup Is Utilizing Machine Learning And AI To Determine Vacation Rental Pricing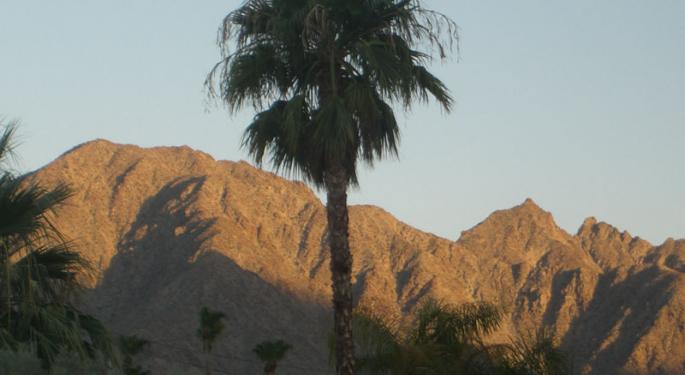 While Airbnb brought enormous attention to the short-term vacation rental space, more specialized players are now entering the industry, bringing differentiated offerings to a new trend in hospitality. As the amount of vacation rentals available flourishes, the trickiness in pricing rentals relevant to demand and the competition becomes more critical.
'Mi Casa Es Tu Casa,' Dice Vacasa
Portland-based Vacasa, currently the second-largest vacation rental management company in the United States, is bringing a new pricing model that utilizes machine learning and artificial intelligence to the industry to combat this issue. I was able to stay at one of Vacasa's properties in La Quinta, California, shortly before the Coachella Music festival kicked off, which brought in huge wave of demand for vacation rentals for festival goers in the Coachella valley.
Yield Management 2.0
The new dynamic pricing technology, Yield Management 2.0, will set pricing for more than 5,000 vacation rentals across the country. The first rendition of this technology, launched in 2010, led to an average of 34 percent more income for homeowners of rentals against the competition.
"We're looking for the optimal rate as opposed to what others are pricing at," Vacasa co-founder and CEO Eric Breon told TechCrunch. "Even if the competition is priced at $100, it doesn't mean that the optimal [rate] is $95. If the competition is at $100, we might want to be at $250."
Yield Management 2.0 is leveraging machine learning models consider diverse factors in near real time when determining where to price a vacation rental.
"For years, Vacasa's pricing algorithm has secured maximum returns for our homeowners while providing competitive rates to guests, and Yield Management 2.0 takes this to the next level," Breon added. "As the lodging space becomes more competitive with the emerging popularity of short-term rentals, Vacasa must continue to innovate and invest in new technology to better serve our homeowners, guests and employees."
Related Links:
AirBnB On Steroids: New Startup Is Changing Luxury Travel
Airbnb Vs Accor: The Battle For Luxury Rental Market Supremecy
__________ Image Credit: "La Quinta at Dusk" By User:Matthew Peters - Own work, Public Domain, via Wikimedia Commons
View Comments and Join the Discussion!
Posted-In: Airbnb Eric Breon techcrunchTravel Startups Tech General Real Estate Best of Benzinga