Ever Had An App Idea? This Contest Can Make It Come To Life - And Even Bring In Some Cash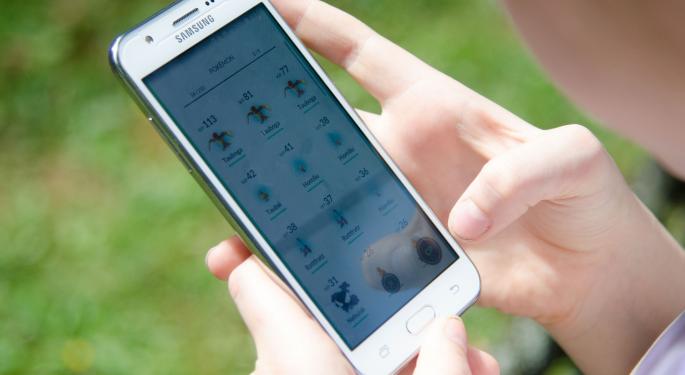 Almost every time I hang with my friends, the phrase "there should be an app for that" comes up at one point in the conversation. While some ideas are frankly ridiculous, others are actually good, and even feasible.
If only we had the time and knowledge to make these ideas come true, our pockets would be lined with green by now.
Fortunately, Appy Pie recently launched a contest that will transform the best ideas submitted into actual apps. While the company already offers a cloud-based software product that allows users with no programming skills or experience to create mobile applications for Apple Inc. (NASDAQ: AAPL)'s iOS and Alphabet Inc (NASDAQ: GOOGL) (NASDAQ: GOOG)'s Android, and to get them on Google Play & iTunes, the team now decided to take things a step further, building the app for the winners of its competition.
"We've noticed that a lot of people have app ideas, but very few ever act on them," company executives told Benzinga. So, they decided to conduct a survey to find out exactly how many people had such ideas and why they did not do anything about them.
"[Eighty-two] percent say it's because they don't know what resource to use," the company added.
Making Dreams Come True
Instead of letting ideas go to waste, Appy Pie's dev team will select three winners and transform their inventions into the apps of their dreams. On top of seeing their concepts come to life and having them featured at the front page of the site's marketplace through 2017, the front-runners will receive 70 percent of the revenue their apps generate.
Wondering where to sign up?
The process is fairly simple. All you have to do is send an email before June 23 to appypie@5wpr.com. In it, you should explain in detail:
Who's the customer? Will it be consumer or business facing?
What industry (educational, healthcare, fitness, real estate, churches, etc.)?
What features do you want to include (in-app purchasing, 360 viewing, VR, etc.)?
Benzinga still had some questions regarding the types of apps Appy Pie was looking for, so we asked CEO Abs Girdhar about this.
"We work with clients in a number of different industries, so there really are no boundaries for the types of apps we're looking for. Whether you work in real estate, hospitality or even for a church, we just want to see creativity," he said.
Here are some other things we thought readers should know:
Benzinga: What kind of revenue could these apps generate? Are there any thematic limitations?
Abs Girdhar: It really depends on their app and business model. Uber made around $6.5 billion in revenue last year.
BZ: What's the ultimate objective of both the contest and the company?
AG: It's about inspiring people to pursue their app ideas, and educating them [in] that it's not difficult to create [them], thanks to technology advancements.
BZ: Discussing the contest at the office, a few funny ideas popper up. While we were kind of joking we wondered: Would a "stupid" app with viral potential make the cut?
AG: All submissions will be treated equally and judged on the same scale. You never know if you're sitting on a million-dollar idea!
More From Benzinga:
Meet The 37-Year-Old Prodigal, JD And Neuroscientist Who's Making Matrix's Thought-Downloading Brain Chip A Reality
'Get Lit': Blend's Data Reveals How Millennials Talk About Weed
Posted-In: News Entrepreneurship Topics Crowdsourcing Events Startups Exclusives Tech Best of Benzinga
View Comments and Join the Discussion!