This Biometric ID System Allows You To Buy Weed, Booze And Other Controlled Products From A Vending Machine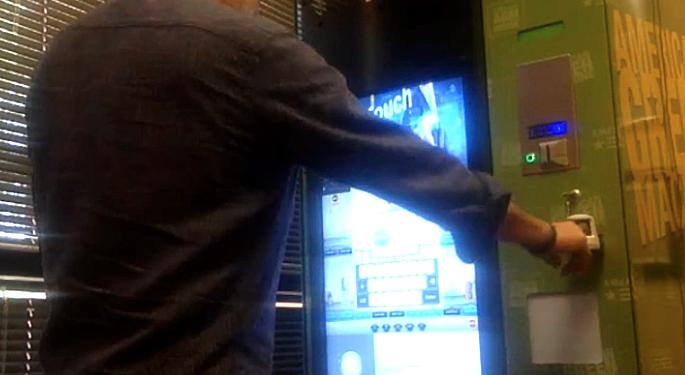 American Green Inc (OTC: ERBB) recently unveiled a new system that allows vending machines to sell controlled and age-restricted products like alcohol, pharmaceuticals, casino chips, cannabis and even firearms. The system uses state-of-the-art biometric verification technology to ensure each user can legally make the desired transaction.
Some outlets picked up the company's claim about it being "the world's most sophisticated vending system," while others argued it was "dead on arrival."
Intrigued by all the buzz, Benzinga reached out to American Green consultant Stephen Shearin, who was in charge of the launch of the system, and asked him for a demonstration of how a machine like this works.
Step By Step
The first thing a user has to do is download an app on his/her Apple Inc. (NASDAQ: AAPL) iPhone or Alphabet Inc (NASDAQ: GOOGL) (NASDAQ: GOOG) Android device and register in the system. Once registered, a person has to show up at a kiosk or other physical location where an actual human being verifies his/her government-issued ID and makes sure that the person is not only old enough to acquire the goods sold by the vending machines, but also who the person claims to be.
The system then sends a PIN to the user's phone or email, and asks for this PIN to be entered in the app. Finally, the user has to go to a machine and register his biometric data – this means, get his/her finger scanned.
This way, American Green can make sure people are not impersonating someone else, and ensure that a minor will not be able to go buy a can of Budweiser (Anheuser Busch Inbev NV (ADR) (NYSE: BUD)) or Coors (Molson Coors Brewing Co (NYSE: TAP)) out of these machines?
"The important part is in the registration process, because after that, only that person and that person's finger, can log in," Shearin explained.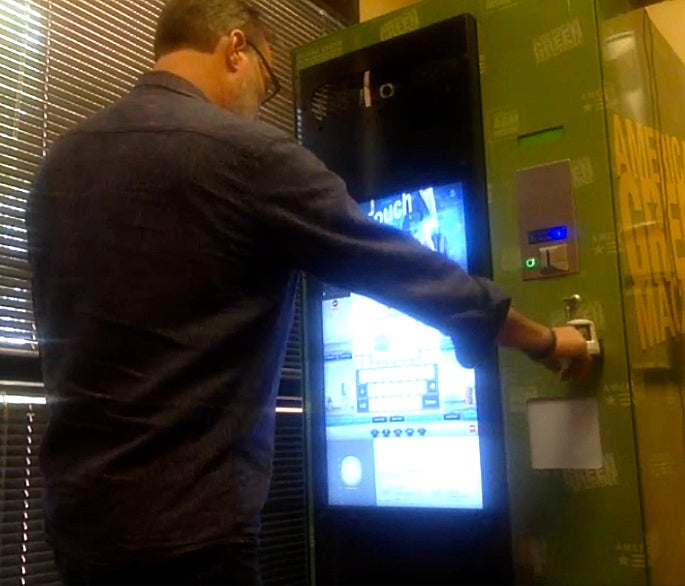 So, once a user is created, the client simply has to select the desired product at the machine, log in and undergo the biometric verification process, which consists of placing a finger on a sensor built onto the machine.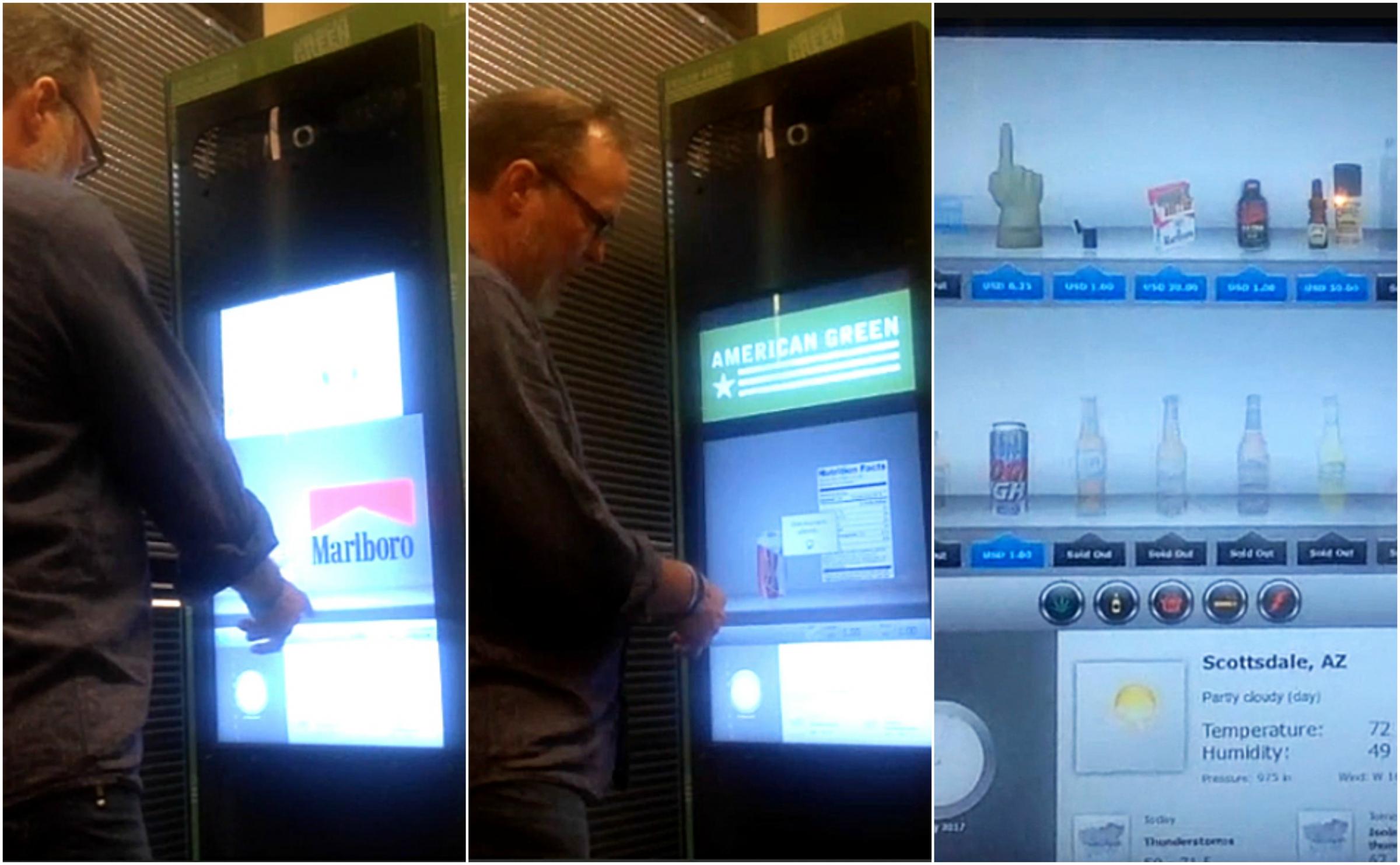 In terms of regulatory hurdles, the ability to actually use the biometric identification technology to sell controlled products from a vending machine varies from state to state.
"The technology, as is, can be used to sell non-regulated products. Each customer acquiring the technology will decide how to use it, and will need the necessary licenses to sell, let's say alcohol or a pack of Marlboro," Shearin said.
"Our system is machine agnostic. All we do is verify the buyer's identity before dispensing the product," he added.
However, the system does come with some other features, like the option to limit the number of items each user can purchase. So, for instance, a beer vending machine at a stadium could stop dispensing alcohol for any customer that has already had four cans.
Finally, Benzinga asked when the machines would hit the market.
"We have about 15 machines that are in various states of being completed, with five of them ready to go to the market today," Shearin said. "By the end of June, we could have about 10 machines in the market, in pretty visible locations."
More From Benzinga:
'Pot Baron' Andy Williams Discusses Challenges Of Entering The Cannabis Industry And How To Overcome Them
Jeff The 420 Chef Explains How He Makes Medical Marijuana Edibles That Don't Taste Like Weed
View Comments and Join the Discussion!
Posted-In: American Green Canada cannabis newsCannabis Emerging Markets Markets Tech Interview Best of Benzinga