Mass Customization Is The Future Of Retail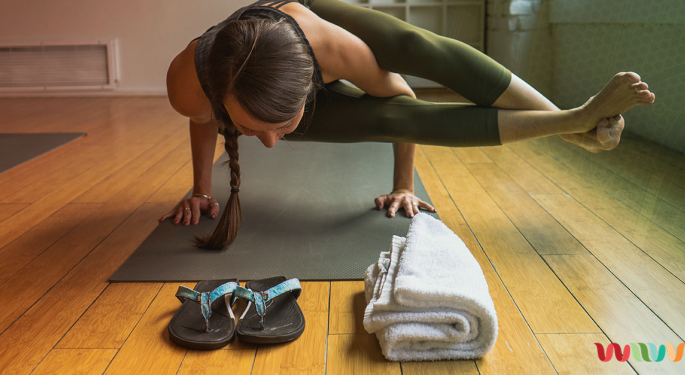 The disruption of retail is in a revolutionary stage, with traditional retail's presence and influence dwindling by the day.
The downfall of department stores does not present the end of retail, but nonetheless, the retail environment is undergoing dramatic consolidation and a shift in consumer preferences.
Adidas Paved Way For Mass-Produced Customization
When adidas AG (ADR) (OTC: ADDYY) announced the launch of its first mass-produced 3D printed shoe, the Futurecraft 4D, last month in New York, the implications of the release were far greater than the footwear industry.
Adidas is marketing this shoe as the first mass-produced 3D printed shoe, set for a 100,000 pair release in 2018. Ultimately, the technology going into the Futurecraft 4D will enable the shoe to be customized to the user's foot. Traditional shoe sizes may become a thing of the past. It also will shift manufacturing back to the U.S. and away from Asia, which could be the start of a massive manufacturing renaissance stateside.
Late last month, Amazon.com, Inc. (NASDAQ: AMZN) filed a patent for technology pertaining to an on-demand custom apparel system, which would be able to quickly fill online orders of suits, dresses and other garments, according to a New York Times report.
Filling The Gap
The market is currently seeing a rise of digital direct-to-consumer retail brands offering a unique value proposition traditional retailers are unable to provide. These types of companies are popping up in nearly every niche imaginable, where the companies are able to offer deep discounts and superior products due to their online-only presence.
Ultimately, it will be important for traditional retailers to acquire or invest in digital-native companies to continually offer the best products to consumers and be at the forefront of innovation. Target Corporation (NYSE: TGT)'s latest acquisition attempt of mattress company Casper Sleep Inc. for $1 billion is a perfect example of this. While the retailer was unable to outright acquire the company, Target has invested in Casper and will offer its products through target.com to boost its e-commerce efforts.
WIIVV Latches Onto The Power Of Customization
A unique characteristic of many of these brands, alongside new technologies including 3D printing, is the ability to create customizable products to each consumer.
Take WIIVV for example: the company is an online-only platform that enables 3D printing technology to scan a user's foot to make customizable insoles manufactured in the U.S. and delivered within five days. A traditional orthotic takes 42 days to deliver, is more costly and is typically manufactured in Asia. With the rise of new technology, customization is becoming more prevalent and, contrary to popular belief, is often cheaper.
"The market opportunity is huge; the capability of going custom is in the trillions because footwear is where it begins. But this is going to happen across apparel, sports-gear ... anything that interfaces with the body, custom is the direction it is going and we are going to bring the custom price down," WIIVV CEO Shamil Hargovan told Benzinga.
"By delivering custom products, you are reducing inventory. I would not underestimate the power of inventory reduction in the supply chain," added Hargovan. "What it does for the business model of companies, ultimately, what it will do for companies, to be able to move from cash upfront inventory model to an on-demand model that significantly reduces waste, it also ensures customer is that much better. Customers are seeking out better experiences."
While in its early stages, the shift toward mass customization is gaining momentum; existing brands will need to heed notice or get left behind.
Related Links:
Futurecraft 4D: Adidas Launches First Mass-Market 3D Shoe
Retail Wars Move From Online To In-Store As Wal-Mart Tests Cashierless Store To Rival Amazon
________
Image Credit: Provided by and used with expressed permission from WIIVV
View Comments and Join the Discussion!
Posted-In: Adidas Amazon casper mattressM&A News Exclusives Tech Interview Best of Benzinga