Banking Problems In The Cannabis Industry Are 'Somewhat Overblown In The Press'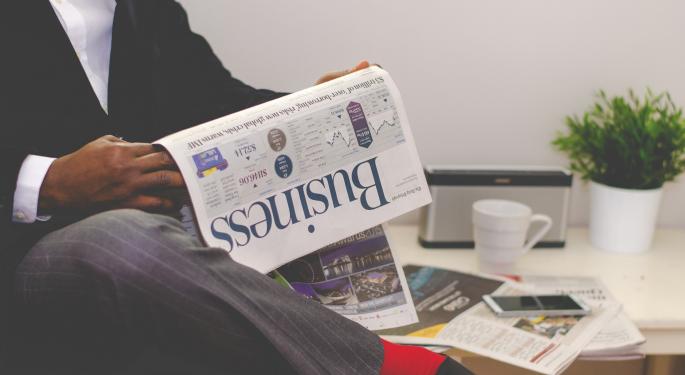 Large commercial and investment banks like JPMorgan Chase & Co. (NYSE: JPM), Bank of America Corp (NYSE: BAC), Morgan Stanley (NYSE: MS) or Citigroup Inc (NYSE: C) are keeping their hands off the cannabis industry for the time being.
In fact, this is part of a larger trend seen — at least in the U.S. — where the marijuana industry is largely underserved by traditional financial institutions.
During a recent chat with iAnthus Capital Holdings Inc (CNSX: IAN) (OTC: ITHUF) CEO Hadley Ford, where Benzinga was discussing raising capital for U.S. cannabis companies in Canadian capital markets and what legalization in Canada meant for the U.S., he laid out how iAnthus was dealing with the banking issue.
2 Types Of Banking
It's important to first determine what's meant by banking, Ford said. There are two types of products: the provision of credit and the delivery of regular, every day banking services like ACHs and checking accounts.
"On the provision of credit, there is no credit really available other that what I'd call 'private mortgages' and things like that," said Ford. "The Bank of America's or Citibank's, they're not writing loans. However, I think that's something that will change in the future."
When it comes to the industry's access to banking, Ford thinks the issue is a little "overblown."
"Now, flip to the other side, what I call 'regular way flow banking' as a product set (checking accounts, debit cards, credit cards). No one really provides credit cards, although some institutions allow debit cards," he explained. "I do think that it's somewhat overblown in the press. [For instance], we would never work with someone who didn't have a bank account [which proves many cannabis businesses do]."
But, having said this, he added that it is true that bank accounts are harder to get, and providers, harder to find and more expensive, when compared to other industries. Nonetheless, if an institution or business is professional, and it can show tax records and proof of identity, and abide all of the know-your-customer rules, it will ultimately get access to "regular way banking."
More From Benzinga:
Cannabis Industry Has Already Raised Over $730 Million In 2017
Cannabinoid-Based Therapeutics Company Nemus Just Received $20 Million To Develop Its Drugs
View Comments and Join the Discussion!
Posted-In: Canada Cannabis BankingCannabis Emerging Markets Financing Exclusives Markets Interview Best of Benzinga