Pershing Shows It Isn't Done With The Biotech World After Valeant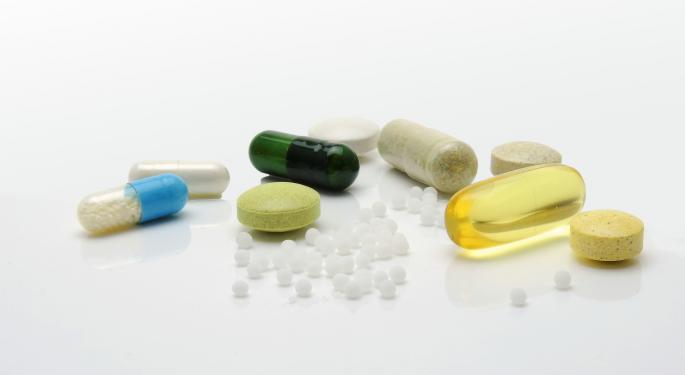 Last week, Pershing Square CEO Bill Ackman told Bloomberg he would likely shy away from pharmaceutical companies following his $4 billion loss in Valeant Pharmaceuticals Intl Inc (NYSE: VRX).
Perhaps Ackman meant it for investments, but not for research. His firm is still working to advance the capabilities of cancer-fighting biotechs by funding the research projects of early-stage scientists.
Pershing Square Sohn Cancer Research Alliance announced in a Monday press release the winners of its Prize for Young Investigators in Cancer Research, an annual award for nascent cancer scientists in New York City.
Yimon Aye and Juan Cubillos-Ruiz, assistant professors at Weill Cornell Medicine; Mikala Egeblad, associate professor at Cold Spring Harbor Laboratory; Daniel Heller and Richard White, assistant members of the Memorial Sloan Kettering Cancer Center; and Eirini Papapetrou, associate professor at the Icahn School of Medicine at Mount Sinai, will each receive $200,000 in funding for up to three years.
Their diverse studies encompass ribonucleotide reductase in lymphoma cases, stem cells in acute myeloid leukemia, and cellular stress in ovarian cancer. Another researches chronic inflammation in breast cancer, while another examines cells with the potential to be therapeutic targets. The last has invented a nanotechnology platform to personalize treatment strategies for particular mutations.
"The quality work and innovation demonstrated by the 2017 Prize winners is truly impressive," Olivia Tournay Flatto, president of the Pershing Square Foundation, wrote in a press release. "We are deeply inspired by these young investigators and the spirit of collaboration among New York's life-sciences researchers and the institutions with whom they're working. It will be thrilling to witness the culmination of their efforts as they pursue innovative and groundbreaking cures and treatments."
Winners were selected by an advisory board that included representatives from Pfizer Inc. (NYSE: PFE), Yale University, Harvard Medical School, Columbia University Medical Center and Royalty Pharma.
Related Links:
Bill Ackman Lost Billions Of Dollars In His Hedge Fund, But Not His Sense Of Humor
Author Of 'Why Wall Street Matters' Talks About Ackman's 'Whopper Of A Loss'
View Comments and Join the Discussion!
Posted-In: Bill Ackman Pershing Square Pershing Square Capital ManagementHealth Care General Best of Benzinga